'It Was Always Meant to Be'- Former NY Yankees Captain Derek Jeter Goes Down Memory Lane, Shares Picture of His Childhood Bedroom
Published 06/19/2022, 7:30 AM EDT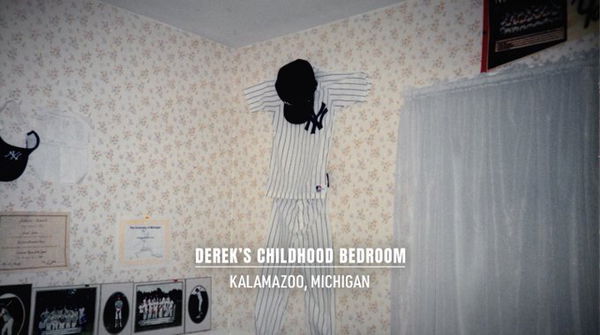 Derek Jeter is one of the greatest ever to grace the game of baseball. Having played for over 20 years of professional baseball, Jeter is a modern-day great. He and the New York Yankees complemented each other. The former Yankees captain has played an instrumental role in building the legacy of the Pinstripes in the late 90s and early 2000s.
Not only for the New York Yankees, but Derek Jeter left his mark in baseball history. During his 20-year-long career, the former Yankees captain won everything in Major League Baseball. Known for his leadership, Jeter ruled an era in baseball.
ADVERTISEMENT
Article continues below this ad
His legacy is so big that even after years of his retirement, the Pinstripes have failed to find his replacement. Yes! Jeter remains the last player to The Bronx Bombers. Recently, the Yankees legend is in the news for his upcoming documentary 'The Captain.' And to promote the series, Jeter shared a very interesting throwback picture that every Yankee will love to see.
Derek Jeter shares a picture of his bedroom in Kalamazoo
Born and brought up in Kalamazoo, Michigan, Jeter went down memory lane and remembered his childhood days. There is a reason the Yankees fans show their unconditional love and affection to Jeter. He is a Yankee since childhood.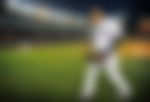 Taking to Twitter, Jeter shared a picture of his bedroom in Kalamazoo when Jeter was a kid. One can see a set of the Yankees uniform and cap hanging on the wall in his bedroom. Jeter also said that it was always on the cards for him to play for the Yankees someday.
He captioned the photo, "It was always meant to be. I can't wait to share #TheCaptain starting one month from today."
ADVERTISEMENT
Article continues below this ad
Jeter in MLB
During the 1992 season, the New York Yankees drafted him to their squad. And three years later, he made his big league debut for the powerful MLB team. Debuted in the 1995 season, Jeter played for 20 years for the Yankees. Before retiring in the 2014 season, he won five World Series for the Pinstripes.
WATCH THIS STORY: From Babe Ruth To Derek Jeter: New York Yankees Legends Who's Jersey Number Has Been Retired
ADVERTISEMENT
Article continues below this ad
Considering his achievements and an illustrious career, Major League Baseball rewarded Jeter with the Hall of Fame induction in 2020. He joined the elite company of the former Yankees legends (Babe Ruth, Mickey Mantle, Yogi Berra, and many others) to get his name registered in Cooperstown.
Jeter's documentary series 'The Captain' will release on July 17 on OTT platforms.