"It's Ok to Cheat"- 6× All-Star Veteran Once Criticized MLB for Allowing Alex 'A-Rod' Rodriguez as the Analyst for World Series Games
Published 08/27/2022, 10:00 AM EDT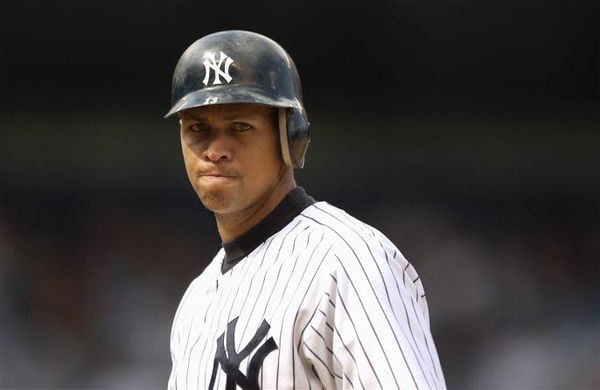 After a successful career in the ballpark with fourteen All-Star appearances, three American League MVP awards, and one World Series Championship, Alex 'A-Rod' Rodriguez moved onto his entrepreneurship calling. Simultaneously, he continued his journey in the world of baseball by entering the realm of media. However, along with A-Rod's success in the ballpark, he has often made the news for the wrong reasons.
Amongst the wrong reasons, A-Rod is most infamously popular for his two-time PED scandal. Throughout his playing career and even after, A-Rod has faced extreme amounts of heat for the same. Consequently, despite his promising MLB career, he never made it to the Hall of Fame. All in all, Alex 'A-Rod' Rodriguez's steroids and PEDs usage ruined his fame.
ADVERTISEMENT
Article continues below this ad
What did Kenny Lofton say about Alex 'A-Rod' Rodriguez?
Multiple veterans were excessively blunt about A-Rod's PED usage, and his potential entry into the Hall of Fame. Amongst them is six-time All-Star Kenny Lofton. Lofton strongly believed that he played baseball in a time when multiple players were "juicing," and he did not get enough credit for it.
While talking about the time he played in, he said, "I look back at the situation, and at that time, I think what happened for me was I came out on the ballot in the wrong year. There was so many people on the ballot, and so many people who had a potential situation with the performance-enhancing dr*gs."
As the interview continued, Lofton speaks about A-Rod's media appearances after retirement and all the respect he gets. He said, "That's sad, you have a game that I love, I played 17 years in it, and you have Major League Baseball allowing a guy that knowingly cheated the game twice, and he's the face of baseball, doing the World Series. That is not cool."
In addition to that, Lofton said, "You're basically telling kids nowadays that it's OK to cheat the game of baseball. It's OK to cheat. You will still get a job being a commentator, being the face of baseball. I don't see how that flies with anyone."
ADVERTISEMENT
Article continues below this ad
A-Rod's PED scandal
In his 22-season playing career, A-Rod was subject to two steroid usage scandals. In 2009, Sports Illustrated broke a shocking revelation to the baseball world. A-Rod's name appeared on a government-sealed list of 104 players who tested positive for PEDs in 2003. The MLB suspended A-Rod for the entirety of the 2014 season after violating the league's PED policies.
ADVERTISEMENT
Article continues below this ad
A-Rod completed his successful but controversial career in 2016. Do you think he deserved to be in the Hall of Fame? Let us know your thoughts in the comments.
Edited By: Rupak Kumar Jha