'It's Really Impressive'- Ace Gerrit Cole Lauds NY Yankees Offense for Rallying a Comeback Win After Allowing Five Early Homers in Dismal Start
Published 06/10/2022, 1:59 AM EDT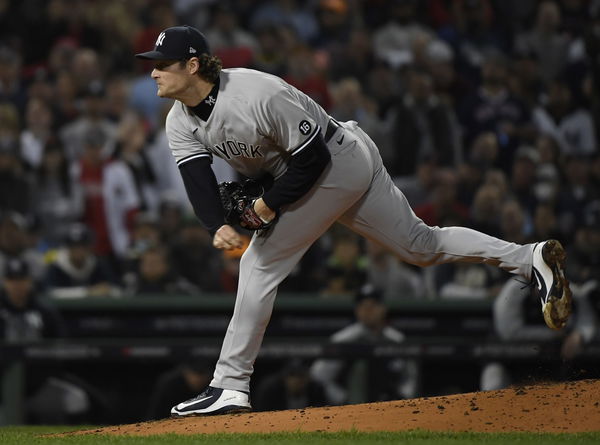 New York Yankees are among the top contenders to win the World Series title this year. Their will to win any game is just unbelievable. They are probably the most balanced side in the entire Major League Baseball. But recently, The Yankees' ace Gerrit Cole did not have a great outing from the mound.
In contrast, the Yankees' offense stepped forward and shined. And they did it in style. Not only did the Yankees win the game, but they also clinched the three-game series against the Minnesota Twins.
ADVERTISEMENT
Article continues below this ad
Talking about Gerrit Cole, the Yankees ace probably had his career-worst performance against the Twins. His pitches were easy to read for the Twins' hitters. Cole alone allowed five home runs from the mound, but the Yankees hitters got them back in the game and won the series against the Twins.
Gerrit Cole praises relievers and hitters for winning the game
Had it not been for the relief pitchers and hitters, the Yankees would have lost the game against the Twins. Cole had one of the worst starts of his professional career. The Twins hitters hammered him three home runs in a row. But the good thing is that the Yankees still won the game.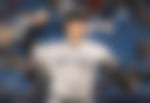 The Yankees relievers Lucas Luetge, Miguel Castro, Wandy Peralta, Michael, and Clay Holmes combined to complete the Yankees innings from the mound. Talking about the game, Cole said it was impressive.
"I mean extremely impressed. I thought really the whole series, they have been excellent. And to keep on tacking onto that lead in the first game, but then tonight obviously, climbing back from a huge hole that put them in… Once we get the lead, we continued to tack on… It's really impressive," Cole said.
ADVERTISEMENT
Article continues below this ad
The Yankees ace also heaped praise for the offense. He termed this win a "team win."
"Obviously, the momentum swings drastically in the favor of the Twins early and I can't do anything about it… With the quality of at-bats we were having… let us continue to kind of gain momentum and make our at-bats more relevant… I mean, what a great team win tonight! Super impressive," Cole added.
ADVERTISEMENT
Article continues below this ad
What are your opinions on the Yankees' win and Cole's poor start?