Jennifer Lopez Once Felt Touched by Pop Star Shakira's Message After Owning the Super Bowl in Front of Then Boyfriend Alex Rodriguez and the Entire World
Published 09/28/2022, 3:00 PM EDT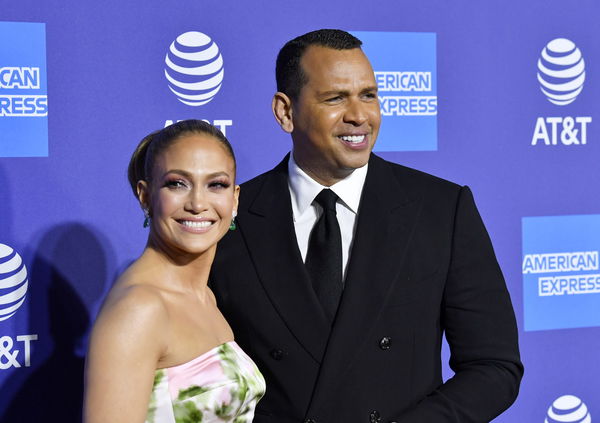 Words aren't enough to describe the relationship Alex Rodriguez and Jennifer Lopez had. It looked wholesome and complete. Back in 2020, Alex Rodriguez shot an entire BTS video before then-fiancee Jennifer Lopez performed on the Super Bowl Stage.
While J.Lo's performance stunned everyone, including herself, co-star Shakira reached Twitter to thank her. Meanwhile, A-Rod stood in the audience, and behind the scenes, cheering for JLo.
ADVERTISEMENT
Article continues below this ad
How did Shakira react to J.Lo's performance?
Shakira reached her Twitter with applause for Jennifer Lopez, who completely conquered the Super Bowl Stage. She said, "Thank you @jlo for a night that shows how much Latinos have to offer!"
In his BTS video, Alex Rodriguez spoke about J.Lo's emotions before the performance. He said, "I know for Jen it is a dream come true. And it makes us so proud. It's going to be epic, it's gonna be amazing in Miami's a beautiful night. And Shakira and Jennifer are going to crush it."
After getting off the stage, J.Lo overwhelmed and filled with emotions, said, "I did in rehearsal. It was so hard. It was hard but my adrenaline was a bit over 150 because honestly, I felt like a feather. I mean, I wasn't even breathing hard. It was highways. Even then I just didn't feel any wind at all."
Eventually, Even J.Lo tweeted about her Super Bowl performance with a special thanks to Shakira.
Alex Rodriguez and his second innings, after his MLB retirement
Alex 'A-Rod' Rodriguez, after his successful MLB career, turned to build an empire in the world of business and real estate. In the domain of business, he is the founder, chairperson, and CEO of A-Rod Corp, which has emerged immensely in the world of real estate. Moreover, he's also the chairperson of Presidente Beer and part-owner of the NBA's Minnesota Timberwolves.
ADVERTISEMENT
Article continues below this ad
At the same time, his career in the baseball broadcasting world also grew. Today, while he's an ESPN and FOX analyst, and also calls World Series games, he also runs his own podcast with Michael Kay called the KayRod Cast. All in all, A-Rod has transformed himself into an inspiration after a major plunge in fandom and popularity after 2014.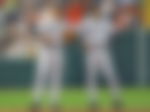 Given A-Rod's downfall, after his steroid scandal blew up, the superstar slugger has done very well to recover and regain popularity across North America. Putting aside A-Rod's MLB career, does he have the greatest comeback story of all time?
ADVERTISEMENT
Article continues below this ad
Watch this story: From Jennifer Lopez to Cameron Diaz: Top 5 big names Alex 'A-Rod' Rodriguez dated with
What do you think?
Edited By: Rupak Kumar Jha