Jennifer Lopez Once Recalled Sharing 3 Seconds of 'Weird Electricity' With Alex Rodriguez Despite Being in Different Marriages
Published 11/27/2022, 9:00 AM EST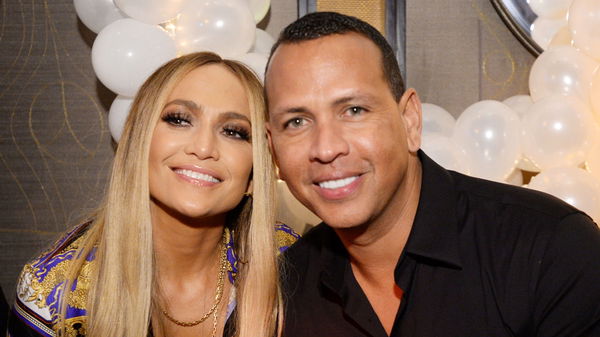 During their relationship, MLB legend Alex Rodriguez and Hollywood star Jennifer Lopez made one of the most famous couples in the world. After meeting in 2017, they instantly hit it off and started dating soon after. And thanks to their name and fame, the two also became one of the favorite couples in the United States of America.
With their antics, they were making headlines throughout their relationship. They were always showcasing their love for one another in front of the world and also talked about how proud they were of each other. But especially Jennifer had not forgotten about their first meet that happened more than a decade ago when they started dating. Two years into the relationship, Jennifer recalled having a spark between them when they first met in 2005.
ADVERTISEMENT
Article continues below this ad
What did Jennifer Lopez say about having a spark between her and Alex Rodriguez?
The couple had met for the first time at Shea Stadium during a Yankee game. Their meeting at the time was short and sweet. But since both of them were married to different people at the time, they could not date each other.
Then, after fourteen years, the couple sat for Rodriguez's cover story for Sports Illustrated. There, Jennifer talked about the spark they had during their first meeting. "We shook hands, and it was this weird electricity for, like, three seconds," Lopez told SI. Later, she said, "Three to five seconds of looking at somebody right in their eyes, and getting stuck." 
ADVERTISEMENT
Article continues below this ad
This interview had taken place a couple of months after Alex and Jen had gotten engaged. But unfortunately, things did not work out between them, and two years later, in 2021, they broke off their engagement and went separate ways in their lives.
Where are Alex and Jennifer now?
After breaking up with Rodriguez, Jennifer started dating her ex-fiance, Ben Affleck. Notably, the two got married earlier this year. And the newly wedded couple seems to be enjoying their life.
ADVERTISEMENT
Article continues below this ad
Watch this story: Everything you need to know about Alex Rodriguez and Jennifer Lopez's relationship
As for Alex, he is in what looks like his second relationship after his breakup with Lopez. Currently, Alex is dating fitness expert Jaclyn Cordeiro, and the couple has confirmed their relationship via Cordeiro's Instagram stories.
Edited By: Abhishek Kumar