'Just Has Tremendous Makeup'- Aaron Boone Stands by 'One of the Faces of the Game' Aaron Judge Amidst Yankees Arbitration Case
Published 06/22/2022, 8:30 AM EDT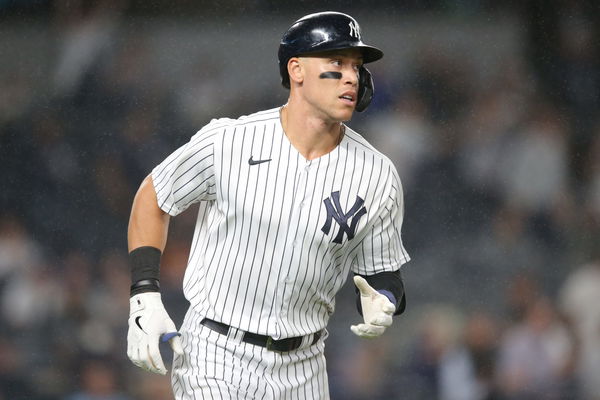 2022 is all about the New York Yankees and Aaron Judge. The two have complemented each other in the best possible way. Judge has been a pillar of strength for the Yankees over the years, especially when the Pinstripes were struggling in MLB.
On the field, the Yankees and Judge have been nightmares for their opponents. However, things are not the same off the field for them. As things stand, Judge is playing in the arbitration year for the Yankees. And things are getting ugly between the two.
ADVERTISEMENT
Article continues below this ad
Per MLB.com, the disagreement is regarding the arbitration year's salary. Judge's agent, Page Odle, has demanded $21 million, while the Yankees have filed at $17 million. Now, the matter has become a serious thing. However, Judge has got the support of the Yankees manager, Aaron Boone.
The Yankees' skipper hands his support to Aaron Judge amidst the arbitration hearing
Talking to YES Network, the Yankees manager, Aaron Boone, has lent his support to the veteran Yankee. Boone said that he expects nothing to impede Judge's focus.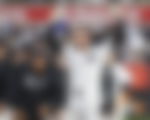 "Whatever happens there, I know what Aaron's focus is, and what he wants to accomplish. I don't expect anything to get in the way of that…," Boone said.
The Yankees' manager also appreciated Judge for the way he handles his stardom.
"But a guy you know is just really good from the neck up too, as far as handling whatever comes his way, through stardom, through being one of the faces of the game to being a New York Yankees, he is just one of those guys that just has tremendous makeup," Boone added.
ADVERTISEMENT
Article continues below this ad
Will Judge stay in the Bronx?
Given the current situation, Aaron Judge will think twice before signing a new contract with the Yankees. Because when a player as good as Judge is in the last year of his contract, it is not wise to bring him to the court.
WATCH THIS STORY: From Babe Ruth To Derek Jeter: New York Yankees Legends Who's Jersey Number Has Been Retired
ADVERTISEMENT
Article continues below this ad
With 25 home runs from the plate, Judge has been the most consistent performer for the Pinstripes. He will do anything to win the World Series with the Yankees this season, considering it might be his last season in the Bronx.
But nothing is certain in baseball. Only time will tell for which team Aaron Judge will play in the next season.