LA Angels Two-Way Phenom Shohei Ohtani Matches 100-Year-Old Record of Babe Ruth Against Boston Red Sox
Published 05/06/2022, 8:00 AM EDT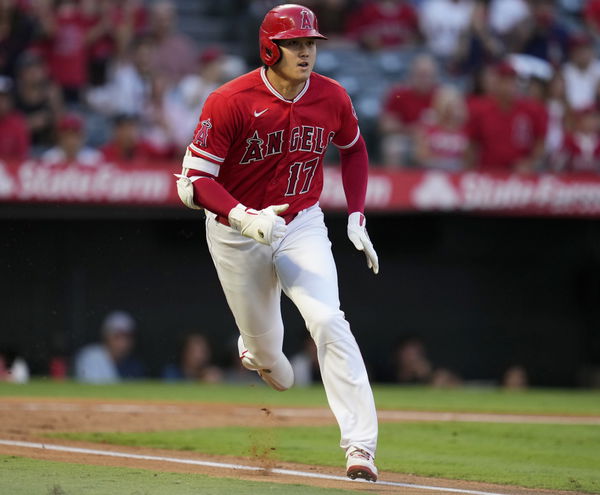 Shohei Ohtani has been a blessing for baseball. A remarkable two-way talent, Ohtani has inarguably been the best MLB player in the past couple of years. A dynamic force from the mound and a hitting machine from the plate, the LA Angels star is the heart and soul of his team.
His recent outing against the Boston Red Sox was nothing less than magic. With 11 strikeouts in a single game, the Japanese superstar completely dominated the Red Sox batters. He ran riots from the mound. Notably, the Red Sox is going through a rough phase, but Ohtani did not show any mercy and delivered one of his best performances.
ADVERTISEMENT
Article continues below this ad
Not only did he have a terrific game against the Red Sox, but he also matched a 100-year-old MLB record held by none other than legendary Babe Ruth. With his dominant display from the mound and plate, Ohtani helped the Angles to win the third game and sealed the series.
Shohei Ohtani became the first starting pitcher to bat in top-4 since Babe Ruth in 1919
Records are meant to be broken. It might take years, decades, and sometimes even a century, but someone will come and better that record, regardless of how big it is. The same happened on Thursday, when Shohei Ohtani leveled a century-old record of MLB icon Babe Ruth.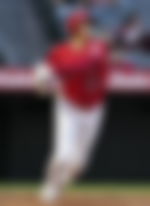 The third game of the series was a must-win for both teams to clinch the series. The game was expected to be a thriller. But Ohtani had other ideas. He struck out 11 Red Sox batters and also batted in the top-4 spot and smashed a few hits too at the Fenway Park. The Angels won the game 8-0 against the Red Sox.
ADVERTISEMENT
Article continues below this ad
With this, he became the first-ever starting pitcher to bat in top-4 spots at the historic ballpark. Before Ohtani, Babe Ruth had done it in Fenway Park. But that was in 1919 when he was a Boston Red Sox player.
ADVERTISEMENT
Article continues below this ad
Ohtani already has 41 strikeouts in his name this season. With over 100 games still to be played, he has an opportunity to better his previous season's record. Notably, the Angels star had 156 strikeouts in the 2021 season and 46 home runs. It also helped him to win the American League MVP Award.