Controversial Ex-New York Mets Star Leaves a Cheeky Message For Newlywed 93-Year-Old Astronaut Buzz Aldrin
Published 01/22/2023, 12:10 PM EST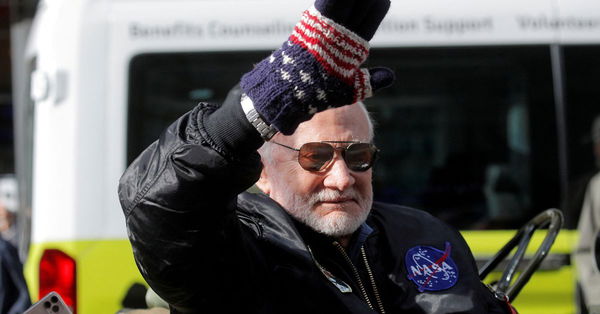 Buzz Aldrin is a name that most people would know. He achieved one of the greatest achievements in space exploration. Aldrin was the second person to ever walk on the moon. Furthermore, he engaged in multiple other space exploration missions and established a legacy as a legendary astronaut.
Even today, Aldrin remains a living legend in the world of space exploration despite having retired many years ago. But the legendary astronaut recently celebrated a huge milestone in his life. One controversial retired MLB star took notice and congratulated Aldrin via social media.
Lenny Dykstra congratulated Buzz Aldrin for turning 93 years old
ADVERTISEMENT
Article continues below this ad
Buzz Aldrin recently celebrated his 93rd birthday and posted a Tweet to mark the occasion. The New York Mets legend Lenny Dykstra is extremely active on social media and shares his thoughts on all the latest updates. He shared a Tweet and congratulated the iconic astronaut for reaching this huge milestone in life.
In the Tweet, Dykstra said, "Well-done, bro. 93 is an outstanding number (as is 86)". This was an interesting way to wish Aldrin that only Dykstra would be able to come up with. The Mets legend has been wishing many people happy birthday as of late and seems to be enjoying it. He recently wished Greta Thunberg a happy birthday in a somewhat unusual manner.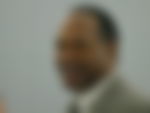 ADVERTISEMENT
Article continues below this ad
But Aldrin didn't just celebrate his 93rd birthday, the legendary astronaut also got married on the same day. He married Dr. Anca Faur, the love of his life, in an intimate ceremony. It was a huge day for the iconic space explorer. But while wishing Aldrin, Dykstra mentioned the number 86 as well. This was a subtle reference to one of his greatest achievements during his MLB career. 
Lenny Dykstra won the 1986 World Series with the New York Mets
In 1986, Lenny Dykstra helped the New York Mets win the World Series. It is the greatest achievement that any baseball player could hope for. Furthermore, Dykstra played a huge part in the Mets taking home the title and hit an iconic home run in the process. The Mets were down 2-0 in the Series when Dykstra opened game 3 with a leadoff home run. 
ADVERTISEMENT
Article continues below this ad
Watch this story: Top 5 horrific and life threatening MLB injuries
This hit helped the Mets rally and win the 1986 World Series. That is why the number 86 means so much to the MLB legend. What do you think of Lenny Dykstra's wishes for Buzz Aldrin? Please share your thoughts in the comments below!
Edited By: Abhishek Kumar