"Mommy and Emme and Max Will Always Be Together"- Superstar Jennifer Lopez Once Teared Up Recalling the Difficulties of Navigating Divorce While Balancing Motherhood
Published 08/25/2022, 7:30 AM EDT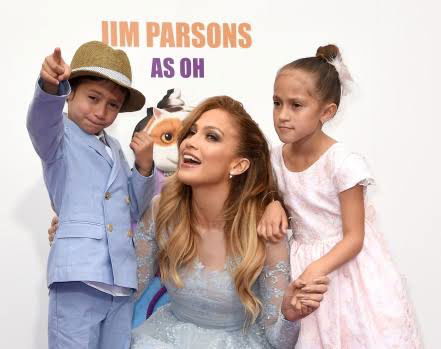 Alex 'A-Rod' Rodriguez's ex-fiancee Jennifer Lopez was going through a divorce before they met. Lopez was in a high-profile relationship for a decade, even before pairing up with 'A-Rod'. She was married to the singer Marc Anthony. 
Alex 'A-Rod' Rodriguez is a baseball legend. An icon of the sport, 'A-Rod' rose to celebrity status while playing for the New York Yankees. He won the World Series with the Yankees in 2009 and is also a 14-time All-Star player. Whereas Jennifer Lopez and Marc Anthony are world-famous personalities in the music world. Lopez was part of a celebrity pairing with Anthony in 2004 and was married for seven years until separating in 2011. The pair had twins, Emme and Max. 
ADVERTISEMENT
Article continues below this ad
Jennifer Lopez on the challenges of a single mother
Jennifer Lopez settled in with her children under the care of
Alex 'A-Rod' Rodriguez
during their brief love relationship. But long before that, Lopez was a single mother to her kids. She was negotiating a
divorce
with Marc Anthony post-separation until 2014. In the meantime, she had to balance her life between her musical projects, acting, and touring with her children as a single mother.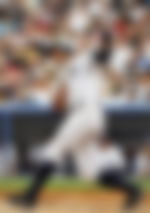 Anthony did co-parent their children. Lopez also got into brief 
relationships
with backup dancer Casper Smart and singer Drake respectively, post-divorce. But those were brief romantic flings. For the most part, she was a single mother to her children. Appearing on Meredith Vieira's talk show, Lopez got teary-eyed, talking about life with her children post break up with Anthony.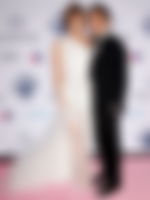 Vieira made mention of Lopez's memoir, 'True Love' on the show. The host then pointed to the part where Lopez's son Max crawls up to his mother and asks an emotional question during a flight journey. She asked Lopez, "So what do you say in this situation?" 
Read More – "No Regrets" – Alex 'A-Rod' Rodriguez Reveals 'Number One Focus in Life' After Moving On From Four-Year Relationship With Megastar Jennifer Lopez
ADVERTISEMENT
Article continues below this ad
Lopez replied, "I just, I said, you only…… I can't answer every question you ever have. But I can tell you that mommy and Emme and Max will always be together." After which, Lopez had a momentary emotional outburst. 
Jennifer Lopez's life at present 
'A-Rod' and Lopez started dating in 2017. They also got engaged in 2019 amid global publicity. But after the postponement of their marriage scheduled in 2020, the couple broke up in 2021. Lopez soon reunited with ex-fiance actor Ben Affleck and got engaged in the same year. The pair got married recently.
ADVERTISEMENT
Article continues below this ad
Watch This Story – Michael Kay Caught Alex 'A-Rod' Rodriguez Off Guard Smoothly Mentioning About Jennifer Lopez's Engagement With Ben Affleck 
Isn't Jennifer Lopez a symbol of brave motherhood? 
Edited By: Simar Singh Wadhwa