Minnesota Timberwolves Owner Alex Rodriguez's Nasty Bump With 26-Year-Old NBA Star Terrifies His Girlfriend Jaclyn Cordeiro
Published 01/24/2023, 11:07 AM EST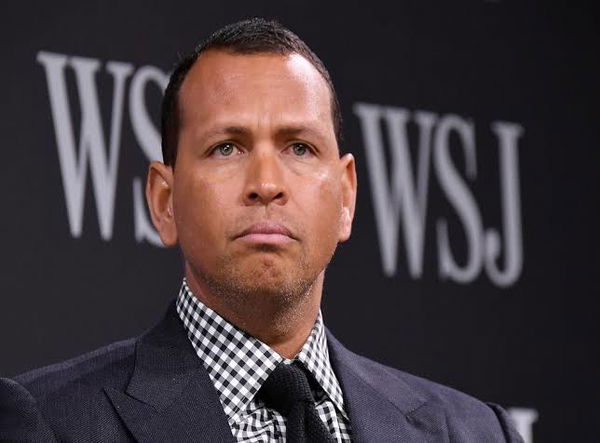 Alex Rodriguez took his final walk in the ballpark in 2016, 22 seasons after making his MLB debut with the Seattle Mariners in 1994. Following his retirement, A-Rod shifted his entire attention to A-Rod Corp, a holding investment company founded by him in 1996. In 2020, he first displayed interest in owning a team. His first immediate target was the New York Mets. But after being outbid by billionaire Steve Cohen, A-Rod's attention immediately fell on the NBA's Minnesota Timberwolves. Ever since A-Rod bought a stake in the Timberwolves, his visits to Minnesota at home and visits to them on the road have significantly increased.
On this occasion, A-Rod was accompanying the Timberwolves (Ninth in the Western Conference) on their road trip to Houston. Where they faced the struggling Houston Rockets. However, while simply sitting along the sidelines with his lady love, Jaclyn Cordeiro, the former Yankees slugger narrowly avoided a serious injury.
A-Rod's own teammate nearly injures him
ADVERTISEMENT
Article continues below this ad
During the second quarter of the game, which ultimately resulted in the Rockets defeating the Timberwolves 119-114, point guard D'Angelo Russell, in an attempt to save the ball from going out, collided with Alex Rodriguez, who was sitting beside his companion Jaclyn Cordeiro.
Following the collision with the 2009 Yankees World Champion, Russell took a seat beside A-Rod, who couldn't help but break into a smile. Cordeiro, on the other hand, was visibly relieved that no one was injured during the incident.
ESPN NBA uploaded a video of this crash, captioning it, "D'Angelo Russell crashed into A-Rod." Definitely a close call for A-Rod.
The result of the game, on the other hand, barely affected the position of either team, who are both struggling to make their way into the playoffs.
How did fans react to Alex Rodriguez and D'Angelo Russell colliding?
Fans reacted to this video quite hilariously, while talking about A-Rod getting angry, as a result, trading Russel. At the same time, some fans spoke about A-Rod's disappointment at the Timberwolves being 34-28 down at that moment as the ex-slugger collected money to increase his stake in the Timberwolves' ownership.
Buddy just wanted the ball at the end 😂 no dap

— Alex (@stainlessreal) January 24, 2023
He's pissed they losing to the rockets lmao

— Sean (@Bron_Season) January 24, 2023
should have crushed with the baddie 🥶

— ScoutsRwatching (@pilipinasmuse) January 24, 2023
ADVERTISEMENT
Article continues below this ad
What do you think about this clash? Do you think it would've been fatal for A-Rod? Let us know your thoughts in the comments below.
ADVERTISEMENT
Article continues below this ad
Watch this story: Alex 'A-Rod' Rodriguez tried being a salesman for Minnesota Timberwolves tickets for a day- Here's how it turned out
Edited By: Gideon Mathson