Despite Earning a Meagre $544,000, Aaron Judge's Popularity Ensured He Outshined NBA Superstar Stephen Curry in His Rookie Year
Published 01/23/2023, 12:32 PM EST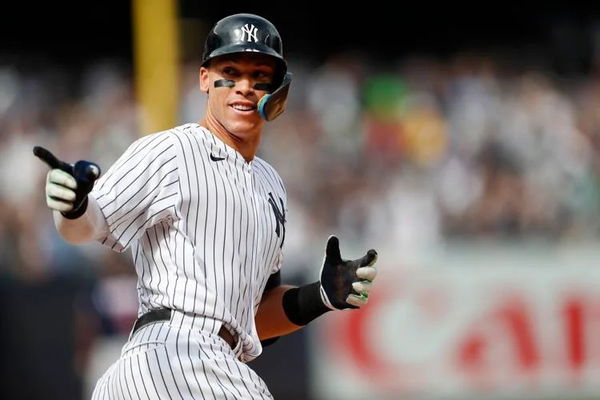 Baseball fanatics will stop at nothing to claim a piece of history as their own, especially if it is connected to their beloved players. When it comes to big-name players, the price of their memorabilia skyrockets, especially if the athlete happens to be a true embodiment of a New York Yankees and is constantly making history season after season.
The Yankees have always been a renowned team in baseball, but when one adds a phenomenal player like Aaron Judge, whose popularity keeps reaching new heights, the value of memorabilia associated with him becomes even more staggering.
In 2017, a worn jersey of Aaron Judge was sold for a record-breaking amount. So high that the Yankees slugger outshined the then-rising NBA star, Stephen Curry.
ADVERTISEMENT
Article continues below this ad
Aaron Judge proved his worth in his younger days
The jersey that Aaron Judge wore on his historic MLB debut was sold at a 2017 auction for a mind-boggling amount. Making it the most expensive jersey in sports history. The jersey adorned with the iconic pinstripes was worn by the star player on August 13, 2016, during a game against the Tampa Bay Rays. Not only did Judge make his debut that day, but he also hit a home run and led the Yankees to victory. It's no wonder that this jersey holds a special place in the hearts of baseball enthusiasts.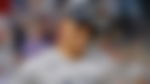 According to RollingStones.com, the winning bid in the auction represents the highest price paid for any jersey worn in professional sports leagues prior to 2017. The jersey sold for a shattering $157,366. It also topped the $135,060 paid a month before for the jersey Stephen Curry wore in the 2017 NBA finals.
Although his memorabilia are fetching high prices then (and even now), the Yankees only paid Judge $544,500 in the 2017 season; which sounds crazy considering, Judge signed a $360 million deal with the Yankees recently. And his annual salary is $40 million now. 
Judge's memorabilia are fetching a high price 
ADVERTISEMENT
Article continues below this ad
Aaron Judge's debut jersey shattered records. According to ESPN, this marks a significant jump from the price of a game-used jersey Judge wore when he hit his first career grand slam that was sold, at the price of $45,578. 
The jerseys are not the only memorabilia that has fetched such a high price. In 2017, a Judge-signed rookie card was sold for an impressive $140,000.
WATCH THIS STORY: Top-5 Most Electrifying Home Runs By New York Yankees Star Aaron Judge 
ADVERTISEMENT
Article continues below this ad
And, to mark a historic rise in the prices of his memorabilia, just recently, his historic 62nd home run was sold for an astounding $1.5 million. Making it the second-highest baseball to ever be sold at an auction. 
The love and admiration of Judge amongst fans is something truly special. And it's evident in the prices that his memorabilia have been fetching over the years.
Edited By: Abhishek Kumar