New York Yankees' Latest Captain Aaron Judge on if He Actually Became a Judge: "I'm Big on Second Chances"
Published 01/18/2023, 2:10 PM EST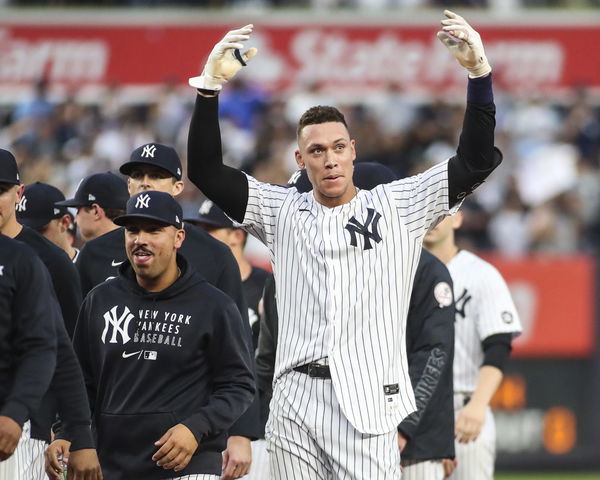 Aaron Judge has become the kind of name where if you know the Yankees, you know Aaron Judge. Every Yankees fan knows his skills as an outfielder and his powerful batting, whether they're a fan of the man himself. The 4-time All-Star set the record for most home runs in a season for the Yankees, and that's not even the highest of his achievements.
When a person reaches a certain level of fame, one would expect their attitude to reflect on it. However, when it comes to Aaron Judge, he is known as one of the humblest personalities in baseball. Often described as having a 'Jeterian' approach, the 30-year-old has a regular nice guy routine. When asked about what he would be like as a TV show judge, he had an interesting answer.
ADVERTISEMENT
Article continues below this ad
Aaron Judge thinks he would be a fair judge
In a chat with Baseball Prospectus back in 2017, the interviewer asked the outfielder a question that played on his last name, "What kind of judge would you be if you had a TV show where you were a judge? Are you a hanging judge?"
Of course, being Judge, he replied, "I'd be fair, I'd be lenient. I hope I'd be a good judge. I'm big on second chances, I like that."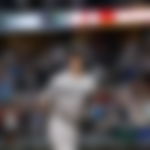 The number 99, who is famous for being notoriously private, gave a unique insight about himself. Most people know him as a humble guy and his reply certainly corroborates that. The 6ft. 7in. guy is a hunk of muscle on the outside but the nicest guy once someone gets to know him.
ADVERTISEMENT
Article continues below this ad
Judge is talented at more sports than baseball
The 16th captain of the New York Yankees has a body built for an athlete. During his high school days, Judge dominated not only the baseball diamond but the basketball court and the football field, too. Playing as a wide receiver for the latter sport, he set a school record for 17 touchdowns.
Top-named universities like Notre Dame, UCLA, and Stanford tried to recruit All-Star, but he ultimately went professional with his favorite sport. And Yankees fans everywhere thank him for his decision, even though he would have no doubt excelled at either of the other sports.
ADVERTISEMENT
Article continues below this ad
WATCH THIS STORY – Is Aaron Judge's $360 Million Deal the Biggest New York Yankee Contract of All Time?
What do you think of his answer on how he would be as a judge? Tell us in the comments below!
Edited By: Abhishek Kumar