New York Yankees Legend Derek Jeter Was Not Easily Swayed by Threats to His Reputation
Published 03/18/2023, 10:19 AM EDT

Follow Us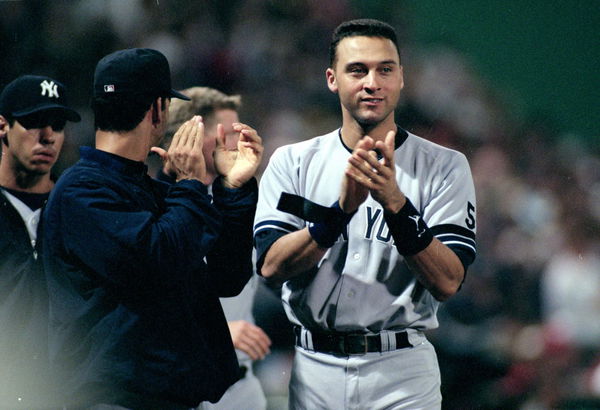 Derek Jeter dedicated almost two decades of his life to honing his skills as a baseball player for the New York Yankees. His excellence on the field was matched only by his unflinching composure and classy demeanor off it. Though the siren call of fame may have seduced many famous people into a scandal, Jeter was not so easily swayed. He was not one to court danger, especially something that could be a threat to his reputation.
Jeter's aversion to trouble was not solely because of his polished personality, but rather a deep habit of avoiding anything that might pose a threat to his image. He had no taste for negative press or public scrutiny of his personal life. In fact, there is one particular moment that perfectly reinforces his steadfast commitment to staying out of harm's way.
The baseball sensation sure maneuvered well out of this one! 
ADVERTISEMENT
Article continues below this ad
After all his fame and success, Derek Jeter remained ever so vigilant against the perils of the paparazzi. He knew that even the slightest misstep could be blown out of proportion and would be quite a bother.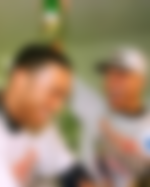 Several years ago, a New York Times reporter was working on a piece in the Yankees' locker after their batting practice. The shortstop and his teammates were joking around, as they often did. The reporter afterward left leaving behind a lone tape recorder in the room.
READ MORE: "Holy Cow! Really?": When a Beloved Comedian Was Dumbfounded After Learning He Was Related to MLB Great Derek Jeter
ADVERTISEMENT
Article continues below this ad
Later that night, the reporter was confronted by the team's staff members. When the reporter went to apologize to the player for any misunderstanding, Jeter pretended that nothing of the sort had happened in the first place. Well, he certainly knew what he was doing! 
Derek Jeter kept his personal life under wraps as well
Derek Jeter was not one to flaunt his personal life for the world to see. He fiercely protected his private life as well. Another instance of the shortstop's clever maneuvering occurred when his past girlfriend, from the time he was a rookie, arrived at his house for a party. Without missing a beat, Jeter politely requested that everyone place their cell phones and the cameras they had on them on a nearby table. 
ADVERTISEMENT
Article continues below this ad
The Yankees superstar's discretion extended even to his early relationship with his wife, Hannah. So determined was he to keep their romance under wraps that rumors began to circulate that the couple had split up. Well, he certainly knew that his private life was no one's business but his own. 
WATCH THIS STORY: Ranking New York Yankees Legend Derek Jeter's Greatest Ever MLB All-Star Games
Edited By: Abhishek Kumar