Derek Jeter Ensured "Introvert" Tom Brady and His Wife Gisele Bündchen Treasured His $22.5 Million Home With Massive Changes
Published 10/05/2022, 11:00 AM EDT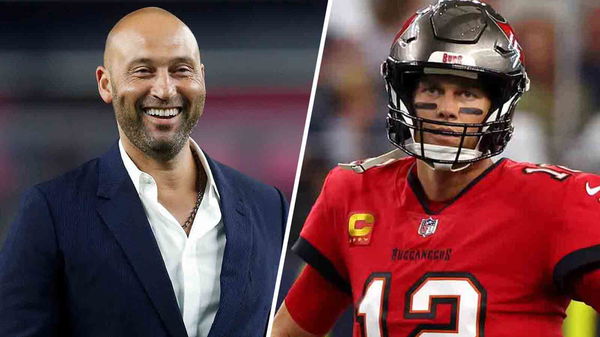 Captain Clutch has always been central in the MLB news headlines. His social media, his material possessions, his family, and, of course, his career in the ballpark, have all been under perpetual public scrutiny. Similarly, the luxurious mansion, the Yankee shortstop Derek Jeter owned in Tampa Bay, has met the public eye from the day it started getting made.
ADVERTISEMENT
Article continues below this ad
Notably, Derek Jeter himself designed this house, which took almost four years to be made. Analogous to the insane amount of time the house took to be built, it met all expectations. The 1.25-acre walled palace included seven bedrooms, eight full bathrooms, and eight half bathrooms, among many other luxuries.
ADVERTISEMENT
Article continues below this ad
When Jeter moved to Miami, NFL superstar Tom Brady arrived in Tampa to start his new journey with the Tampa Bay Buccaneers. During that time, the quarterback rented out Derek Jeter's luxurious mansion.
How did Tom Brady adapt to Derek Jeter and his not-so-subtle Tampa mansion?
The riverside mansion of Jeter, with its amenities and star power, wasn't subtle at all. Tom Brady, while talking about the apartment, spoke about how he loved the apartment, but he had to make some palpable adjustments to fit into it.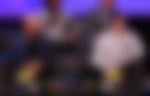 Brady said, "I am going to stay here for a while. I had to get here on really short notice. He's [Derek Jeter] been a friend of mine, so we talked, and it all worked out. Perfect for me here to get started here. I forgot people could drive up to your house. Here they can pull right up to the back of the house. Derek did a pretty good job of screening it. I am a little bit of an introvert. I feel like my house is my place I can relax."
He continued to talk about the constant attention that the house was under, with it being against the river and having multiple visitors through a boat. He said, "When you are outside the house, you understand everything with being me. In the backyard, there's a lot of boats that have pulled up and people at the front."
How much rent did Tom Brady pay?
ADVERTISEMENT
Article continues below this ad
Apart from its massive size and uncountable bedrooms, the house included a gym, a movie theater, and a heated spa. Moreover, it also housed two boat lifts, a saltwater pool, an outdoor kitchen, two three-car garages, a clubroom by the main common area with a full bar, and a pool table. Undoubtedly, the rent of a home like this would be hard to imagine. And while there was never an official number revealed, Brady reportedly paid roughly $75,000 each month.
Eventually, when Jeter had to sell the house, it was very easy to exponentially increase the price by leveraging the fact that Tom Brady once lived in that house. Eventually, he sold the house for $22.5 million.
ADVERTISEMENT
Article continues below this ad
Watch this story: $22.5 million worth Tampa mansion, once home to Tom Brady and Derek Jeter will be reduced to rubbles. Here's why
What is your idea of a dream house? Let us know in the comments down below.