3x MLB All-Star Recalls NFL Icon Warren Sapp's Hilarious Performance to Mark a Special Occasion
Published 01/20/2023, 8:10 AM EST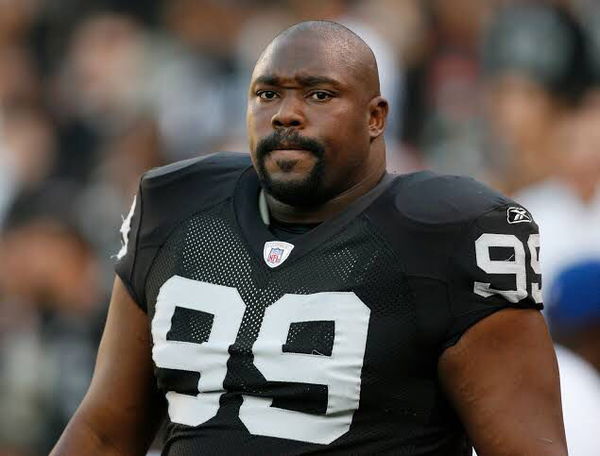 Over the years, MLB has seen thousands of players from highly diverse backgrounds. One of the League's more polarizing and controversial names is the 1986 World Series champ, Lenny Dykstra. During his prime, he was one of the best players in the League. But unfortunately, his success didn't last very long. Controversies and scandals with drugs and steroids surrounded Dykstra.
But the MLB legend is now enjoying retired life and enjoys sharing his opinions and thoughts on social media. Dykstra regularly posts on Twitter, his favorite social media platform. In fact, the New York Mets legend recently shared a wholesome moment that took place on his birthday last year. An NFL legend sang happy birthday for him.
NFL Legend Warren Sapp sang happy birthday to Lenny Dykstra
ADVERTISEMENT
Article continues below this ad
In 2022, Lenny Dykstra celebrated his 59th birthday. But the Mets legend received a special surprise from an NFL Legend. Warren Sapp, a legendary NFL figure, sang happy birthday for Dykstra and affectionately referred to him by his nickname 'nails'. MLB legend recently re-shared the video and looked back at the funny and sweet moment.
In the Tweet, Dykstra said, "From the archives… the great @WarrenSapp singing me happy birthday last year." The moment seems to really have touched the MLB legend's heart as he chose to share it again. But Dykstra is also one to wish people as well. He recently wished Greta Thunberg a happy birthday in his own unusual manner. 
Although many people remember him for having taken steroids and his issues off the field, Lenny Dykstra was an absolute champion. He was a star in the league for a few years and helped the New York Mets win a World Series Title in 1986. More importantly, it was his play that earned him the nickname 'nails'. 
ADVERTISEMENT
Article continues below this ad
Dykstra was a tough character during his playing days
Lenny Dykstra was known for having a tough personality and doing whatever it takes to win. That is what earned him the nickname 'nails'. According to Vice.com, "Dykstra earned the nickname Nails many times over for his hard-nosed play." Furthermore, he was willing to do whatever it takes to win.
Watch This Story: Here's why New York Mets star pitcher Max Scherzer was ejected from a game where he wasn't even pitching
ADVERTISEMENT
Article continues below this ad
In 1986, Dykstra played a huge role in the Mets winning the World Series title. Later in his career, he also helped the Philadelphia Phillies reach great heights but never won a title with the team. As he gets close to his 60th birthday, the MLB legend will be reminiscing all his moments of greatness.
What is your reaction to the fact that Warren Sapp sang happy birthday to Lenny Dykstra? Please share your thoughts in the comments below!