Ex-World Series Winner Proposes a Bizarre Showdown With the Notorious O.J. Simpson Under One Condition
Published 01/16/2023, 8:42 AM EST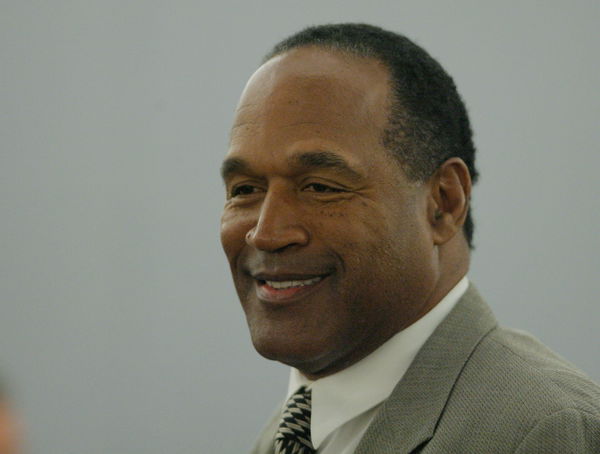 As the pinnacle of the NFL season rapidly approaches with the Super Bowl mere weeks away, it is clear that the Buffalo Bills and Philadelphia Eagles, hailing from the American Football Conference and National Football Conference respectively, are the most formidable contenders for the championship, barring maybe the Kansas City Chiefs. Should fate favor the 1986 World Champion and former New York Mets player Lenny Dykstra, it is likely that we shall bear witness to a Super Bowl matchup between the Bills and the Eagles.
Furthermore, in the event that the stars align in favor of Lenny Dykstra, and the Bills and Eagles meet in the Super Bowl, the budding social media personality, Dykstra, has put forth the unorthodox suggestion of a match-up between himself and the infamously divisive former NFL player, OJ Simpson, within the confines of a ring.
Sounds strange, and potentially one-sided, doesn't it?
ADVERTISEMENT
Article continues below this ad
OJ Simpson vs Lenny Dykstra. Who will come out on top?
Yet, strange is what essentially describes Lenny Dykstra, and such an absurdity is emblematic of his various idiosyncrasies. As evidenced by his upcoming Twitter persona, which is palpable throughout the entirety of his Twitter feed. Similarly, following another Twitter update from earlier today, the former two-time All-Star is proposing a matchup in the ring between him and OJ Simpson, as an addition to the traditions of Super Bowl week if the Philadelphia Eagles face Buffalo Bills.
While starting a poll on Twitter, Lenny Dykstra said, "If the #SuperBowl turns out to be #Eagles and #Bills, would you like to have, as part of the festivities, a #SuperBowl Week fight between me and Orenthal Simpson aka @therealoj32? (Note: metal detector required.)"
With a little above nine thousand followers on Twitter, Dykstra already gathered 433 votes with 19 hours still left for the poll to end. Moreover, from the 433 votes, (presently) only 10.8% voted against the fight. While the remaining 89.2% suggested in favor of the fight.
Dykstra's recent comments on the NFL:
Recently, when the Buffalo Bills' safety Damar Hamlin collapsed during a game against the Cincinnati Bengals, Dykstra concocted and added to the already prevailing speculations regarding the potential involvement of the vaccine in the player's collapse. Dykstra blamed the NFL in a series of Tweets, as is evident below.
ADVERTISEMENT
Article continues below this ad
As If any of these people had ever heard of that before the last hour or so. Well, if that's a thing, NFL is too inherently dangerous and must be cancelled. (He was the guy who gave, not received, the hit!) https://t.co/PAdWMOy88P

— Lenny Dykstra (@LennyDykstra) January 3, 2023
In one of the tweets, the former Mets slugger said, "As If any of these people had ever heard of that before the last hour or so. Well, if that's a thing, NFL is too inherently dangerous and must be canceled. (He was the guy who gave, not received, the hit!)"
ADVERTISEMENT
Article continues below this ad
Edited By: Abhishek Kumar