"Pathetic Behavior" From New York Yankees Fans Towards One of Their Own Stars Disgusts the MLB World
Published 10/18/2022, 12:10 PM EDT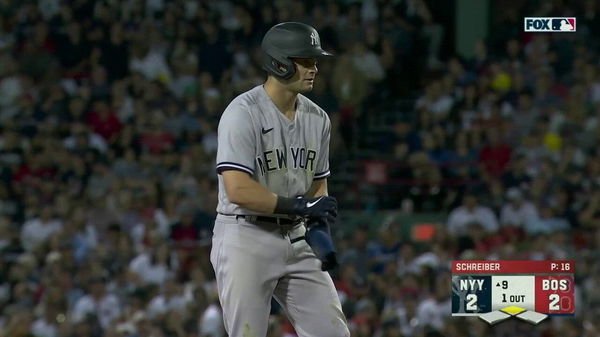 The New York Yankees game with the Cleveland Guardians got postponed last night because of inclement weather conditions. It was game five of the ALDS series. Also, the decider game for either team to advance to the ALCS to fight against the Houston Astros. But unfortunately, it got postponed. Fans had to wait for almost four hours before they announced the postponement. 
When the fans were heading out of the stadium, shortstop Isiah Kiner-Falefa also exited the stadium. While doing so, the fans were seen booing and cussing out the shortstop. Fans of any sport should not be doing this for any player. It was not his fault that the weather was not at par for the tie-breaker to start. 
ADVERTISEMENT
Article continues below this ad
What was the reason for fans cursing New York Yankees shortstop Isiah Kiner-Falefa?
The postseason debut of the shortstop did not get a good start. He was playing tentatively in the first three games of the ALDS series while trying not to make a mistake. That led Boone to bench Falefa in game four of the series. Till a couple of days ago, the manager had still not decided on whether Falefa will be on the lineup for the fifth and final game. 
Naturally, the fans were not happy with the shortstop's performance and took their frustration out on him a day later. They came to see the Yankees play but did not get to and took their frustration out on the shortstop as he headed home like others.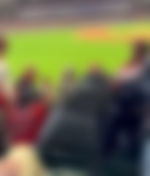 This kind of behavior is obviously not expected from the fans, and the shortstop must have felt bad. He had previously said regarding his game that he's disappointed in himself. 
How are people reacting to fans cussing out Falefa?
But fans should not be doing this!
Yeah kill his confidence in the middle of the playoffs

— just_e (@justericc_0) October 18, 2022
Meanwhile, here's the reason the Yankees fanbase is not the best anymore in MLB.
"why so people hate yankee fans" hmm wonder why

— meg (@yanks_meg) October 18, 2022
absolutely losers in this video (and that does not include IKF)

— krys marie 🦋 (@krysscarr) October 18, 2022
My name is literally I hate IKF and even I wouldn't pull this shit wtf guys

— I Hate IKF (@GeorgeHoyas33) October 18, 2022
Ngl, this is a bad look for us Yankee fans as a whole.

— NYCTeddyBear (@FitTeddyBear) October 18, 2022
This is some of the better behaved Yankee fans.

— Jack Donahue (@JackDon90434361) October 18, 2022
Yeah make him play worse in the playoffs cuz we are mad he's playing bad. Makes sense guys.

— 🅿️hil ercervicks (@xctgz) October 18, 2022
ADVERTISEMENT
Article continues below this ad
Yankee fans once again showing no class or respect

— Thank you Aaron Judge🫡 (@unbiasedyanks) October 18, 2022
ADVERTISEMENT
Article continues below this ad
Watch this story: Top 5 most electrifying home runs by New York Yankees star Aaron Judge
What do you think of this behavior by the fans? Let us know in the comments below.
Edited By: Rupak Kumar Jha