$17.5 Billion Man Steve Cohen Addresses Fellow Billionaire Owners' Concerns Following Wild Off-Season: "They Laid Down the Rules.."
Published 02/21/2023, 12:29 PM EST

Follow Us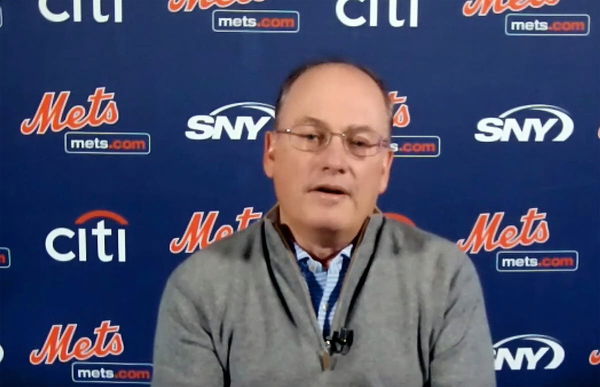 MLB teams have been strengthening their roster by trading players that they feel would best suit the overall look of the group. And the Mets have not been sitting idle either, with Steve Cohen playing a bigger role than ever.
Since Sandy Alderson announced he would be stepping down from the post of president last summer, the position has remained empty. This has meant Cohen took on a bigger role in the Mets admin, even attending weekly meetings with other team executives. But he's still the boss man, which means Cohen has the last say in where the bills end up. And just as he's not shy about spending it, he's going to defend his actions to the last breath.
Steve Cohen is just following the rules where the Mets are concerned
ADVERTISEMENT
Article continues below this ad
Speaking to reporters recently, Cohen was asked if other team owners question his financial decisions – if it's something they talk about behind his back or ask him to his face. Cohen said something surprising, which is that the other owners actually praised him for his decisions.
As for MLB, "They laid down the rules and I'm following them," said the 66-year-old.
"They laid down the rules and I'm following them."

Steve Cohen was asked about other owners possibly taking issue with how much money the Mets have spent in the offseason: pic.twitter.com/rukrB8hqxw

— SNY (@SNYtv) February 20, 2023
Since Alderson now acts as an advisor, a lot of responsibility rests on Cohen's shoulders as owner, chairman and CEO. This means he will do whatever it takes to build a stronger team than whatever came in the seasons before.
"In the end, when I measure my success as an owner – obviously you wanna win a World Series – but I'm also gonna measure my success on building a farm system. So that we can create sustainability year in and year out," he continued.
ADVERTISEMENT
Article continues below this ad
How much did Cohen spend in the 2022 offseason?
Citing his reasons for spending as building a strong farm system, Cohen has so far approved an expenditure of $498.1 million. This has been to increase the Mets' payroll to roughly $370 million for 10 free agents, the largest in league history yet. Though some of the cost can be owed to inflation.
After all, Cohen is doing nothing wrong. Simply because he is ready to risk the organization's money where others do not simply make him bolder and braver. The ultimate goal is the World Series, and all Cohen wants to do right now is wait until a suitable talent is nurtured.
ADVERTISEMENT
Article continues below this ad
WATCH MORE – From Steve Cohen to Hal Steinbrenner – MLB Team Owners With the Highest Net Worth in 2022
Until then, a spending spree it is!
Edited By: Deepika Bhaduri