'Should Definitely Be a Homer'- Baltimore Orioles' Baseman Surprising Sides With Aaron Judge's 'Create-A-Park' Comments About Camden Yards
Published 05/19/2022, 7:00 AM EDT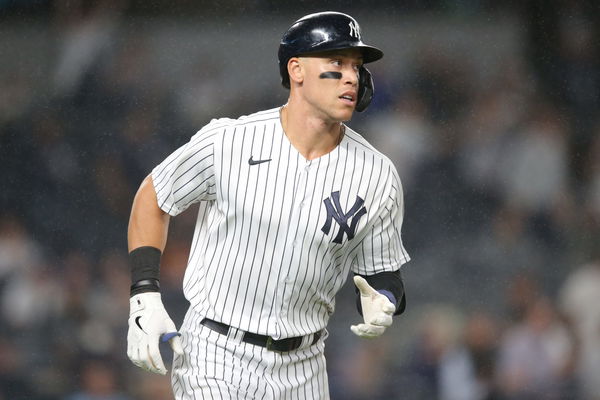 Baltimore Orioles ballpark, Camden Yards, has been all over the news over the last couple of days. And why not? The New York Yankees talisman, Aaron Judge, missed his home run because of the additional dimensions of the Orioles' ballpark.
Talking about the Yankees' second game against the Baltimore Orioles, Judge played a game-winning knock for the Pinstripes. He smashed two home runs and won the game for his team. Had it not been the additional dimension of the left-field wall at the Camden Yards, it could have been three home runs for Judge.
ADVERTISEMENT
Article continues below this ad
After the game, Judge and the Yankees' manager Aaron Boone took a dig at the new left-field wall and criticized the Orioles. What is more shocking is that an Orioles player also agreed with Judge's comment over the new dimension of the Camden Yards.
Trey Mancini does not like the changes in Camden Yards
Earlier this year during the MLB lockout, the Orioles made slight changes to their left-field wall of the Camden Yards. They moved the wall 30-foot farther from the home plate and increased the height by approximately 5-foot. So, it is quite obvious why Judge's hit could not cross the wall.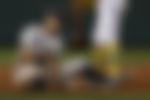 Reacting to Judge's comment on the Camden Yards, Trey Mancini of the Orioles said that nobody likes it, even he himself does not like it.
"Nobody likes it. No hitters like it, myself included (laughs)," Mancini said. "There's nothing we can do to change it. It's nothing you can be thinking about when you're up at the plate. But it doesn't make it any less tough when you hit a ball that you think should definitely be a homer."
Earlier on Tuesday, Judge took a dig at the Orioles for their new ballpark. "It's a travesty, man," Judge said. "I'm pretty upset. It just looks like a Create-A-Park now."
The Yankees in 2022
ADVERTISEMENT
Article continues below this ad
Under the leadership of Aaron Judge, the New York Yankees have been running riots in MLB this season. Even after playing over 35 games, the Pinstripes remain the only MLB team not to lose over ten games in the season.
This Yankees team is not dependent on certain players. Every player has played their part whenever needed.
ADVERTISEMENT
Article continues below this ad
Given their current run, do you think the Yankees stand a chance to make it to the World Series?
Edited By: Abhishek Kumar