"Stay in Your Seat or Leave" – Security at Coors Field Asked Avid Baseball Collector Zack Hample After He Tried to Catch a Homer in the Prohibited Area
Published 08/27/2022, 10:30 AM EDT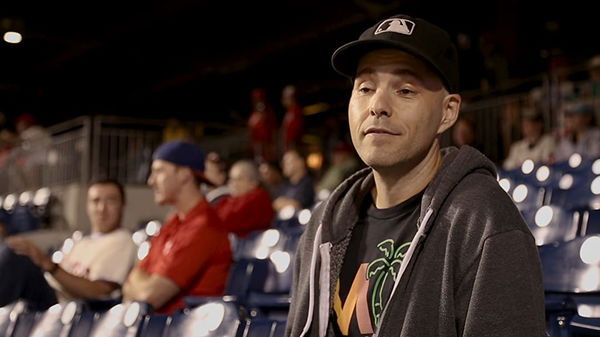 Like every other game, baseball has its own fair share of nuisances in almost every match. This one is about the avid baseball collector Zack Hample and Colorado Rockies' home ground, Coors Field.
Earlier this month, Zach was one of the spectators at Coors Field, where the Colorado Rockies fought against the St. Louis Cardinals. Apparently, the ushers there were pretty strict, which ruined the game for Hample. 
ADVERTISEMENT
Article continues below this ad
He is known for collecting 11,000 baseballs from the Major League Stadiums, including Mike Trout's first homerun and Alex Rodriguez's 3000th career hit. 
What exactly happened at the Coors Field?
During the match, Hample tried to catch a home run ball. In his way of doing that, he tried to enter a prohibited section. Therefore, the usher present there had to forcefully lead him back to his seat. When he refused to concur, security got called.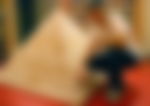 The guards told him, "Either stay in your seat or leave."
Eventually, after taking his frustration out on the guards and saying things like, "I'll stay in my seat, but I want you guys to know how lousy the fan experience is here."
Furthermore, he said, "It's not good. Big L. … you guys get an F on the fan experience."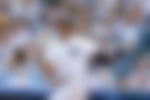 At last, Hample had to agree to what the security guards were asking of him, and this was not the first time, where he had created a nuisance and blamed others for it.   
Who did the Fans support? Hample or Coors Field's security?
While Hample is known for his avid collection, he has been criticized by many in Major League Baseball.
So, while many were in support of Hample, most of the fans were against him. He is considered to probably be the most hated baseball fan, also known as the "Foul Ball Guy."
Some of the people who supported him said,
Let this man cook! If people were as dedicated to their craft as Foul Ball Guy is to his we'd have a much more prosperous society! Don't penalize greatness! pic.twitter.com/ghmeYUBR65

— Dave Portnoy (@stoolpresidente) August 26, 2022
better not see any @Rockies fans get out of their seat from Home Runs now, gotta be consistent if you're gonna have garbage rules

— Infinite (@Infinite_Ouya) August 24, 2022
We still like you Zack in Detroit

— Bill Dynamite HitMan # 1 Artist (@Billfelsner1) August 24, 2022
While the ones who were against him were more in numbers.
You're not a fan. You're a 44 year old loser who goes to baseball games to chase home run balls. Baseball games are supposed to be fun. Tools like you going there for your own agenda and taking home run balls away from children is part of the problem.

— David Imondi (@David_Imondi) August 26, 2022
Not to mention that is one of their main handicap seating areas. I honestly didn't even know they sold tickets there. In my 20+ years of attending Coors, I have never once been allowed to go into that area. Good on the ushers

— Jackson Esplin (@EsplinJackson) August 26, 2022
One of the fans gave him the error of the year award.
I believe those are the handicapped/disabled seats in the first row. He shouldn't even be in those.

— KG (@theKJG) August 26, 2022
I bet if he was banned fan attendance would increase at those parks. Can't buy that peace of mind just anywhere.

— Slim Pick'em💰 (Red Sox 29th Man) (@Slim_Pickem) August 26, 2022
ADVERTISEMENT
Article continues below this ad
All in all, the incident received a mixed reaction from all over. Some termed it fun, while for others, it was an annoyance.
ADVERTISEMENT
Article continues below this ad
Watch this story: From Alex 'A-Rod' Rodriguez to Don Zimmer: Here's a quick look at the top wildest brawls of MLB history
What do you think about the incident? Do you approve of fans creating nuisance in the name of fun? Let us know in the comments down below.
Edited By: Rupak Kumar Jha