9-Year-Old Girl Left Heartbroken After Her Favorite MLB Star Gets Traded: "I'm the Girl Who Traded You Sunflower Seeds for This Bat"
Published 11/26/2022, 10:00 AM EST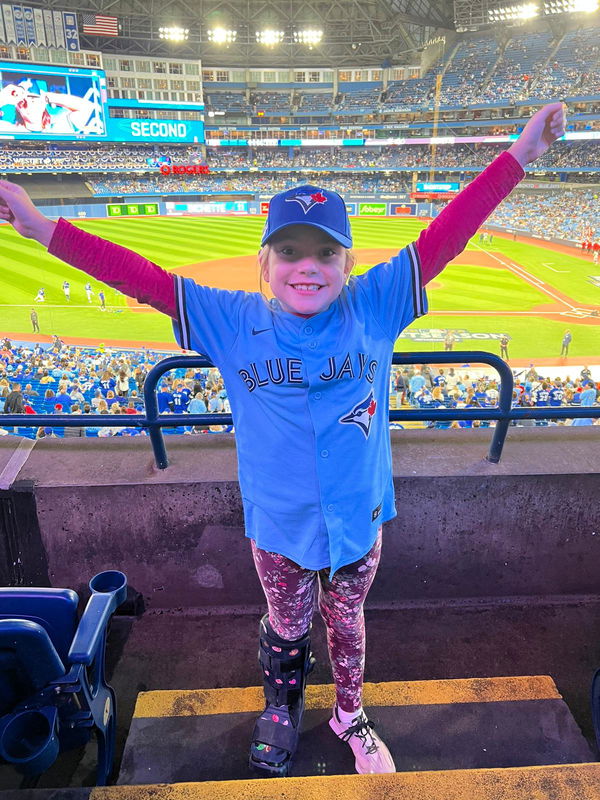 A nine-year-old kid has recently sent out a heartfelt message for her favorite MLB star. The kid is a girl named Lexi Porto from Windsor. Her baseball hero happens to be Teoscar Hernandez, formerly of the Toronto Blue Jays frame. When Lexi went to watch Hernandez play in Detroit, she traded a bag of sunflower seeds for a bat. 
When talking about Lexi, the 9-year-old suffers from a certain physical condition that causes the bones in her legs to break frequently. She met Hernandez for the first time at an MLB game between the Blue Jays and the Detroit Tigers. Knowingly, she carried a sign asking whether Hernandez would trade a bat for sunflower seeds. On that note, sunflower seeds are something that Hernandez is highly fond of. 
ADVERTISEMENT
Article continues below this ad
Fortunately for Lexi, Hernandez saw the sign. So he made the trade prior to the commencement of the game. Lexi had yet another fracture just before the Blue Jays' wildcard series. But Lexi still went to watch the Blue Jays face-off in the wild card game, where Hernandez also smashed two home runs. 
Lexi Porto's message for her favorite MLB star 
Lexi Porto's favorite MLB star Teoscar Hernandez recently got traded to the Seattle Mariners from the Blue Jays. The news has seemingly broken Lexi's heart. Therefore, Lexi sent out a special message for Hernandez. Lexi's father recorded her words through a video message and uploaded the clip on his social media handle.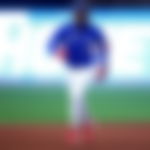 MLB insider Hector Gomez shared the video on his Twitter account. Speaking in the video, Lexi said, "Hye Teoscar, my name is Lexi Porto. I'm so sad you got traded to Seattle. I'm the girl who traded you sunflower seeds for this bat."
The emotional story of 9-year-old Lexie, who misses Teoscar Hernandez so much.

Lexie, 9, met Teoscar Hernandez in Detroit in July. She's heartbroken when Teoscar was traded and has this video message for him.

(📹@JaysLeafs1982) pic.twitter.com/UUlUxbbHAR

— Héctor Gómez (@hgomez27) November 26, 2022
"My legs are still not fixed. But that didn't stop me from going to Toronto with my broken ankle to want to play in the playoffs. I cheered so loud when you got those two home runs that I think I gave you good luck." 
ADVERTISEMENT
Article continues below this ad
Lexi added, saying, "When we were there, I got this jersey as a gift from my dad. And I was hoping you would sign that one day. Since we live close to Detroit, my dad said when you play in Detroit with Seattle, he would bring me there to watch you play. You'll always be my favorite player and I'll still watch you on TV. See you on the field for another trade." 
Teoscar Hernandez's big league career to date 
Hernandez made his MLB debut as an outfielder with the Houston Astros in 2016. Following on, he joined the Blue Jays in 2017, playing on until 2022. Hernandez is a one-time All-Star player.
ADVERTISEMENT
Article continues below this ad
Watch This Story – MLB Best Bat Flips 
What are your thoughts on Lexi Porto's words for Teoscar Hernandez? 
Edited By: Abhishek Kumar