"Thank You Magic" – Alex 'A-Rod' Rodriguez Thanks NBA Legend For Commending His NBA Team
Published 05/01/2022, 9:30 AM EDT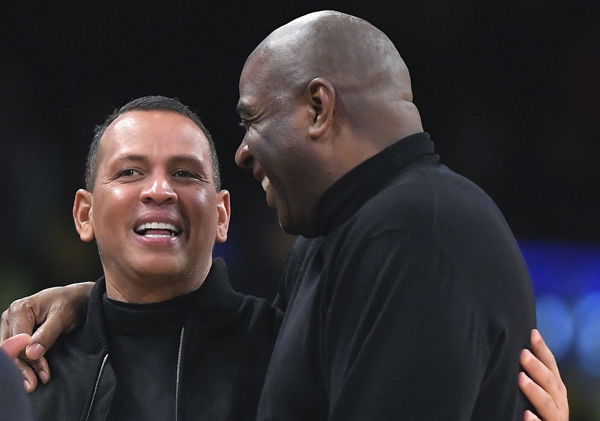 Alex 'A-Rod' Rodriguez may be famous for his contributions to Major League Baseball, but his legacy in NBA continues to grow. With the superstar buying a minority stake in the Minnesota Timberwolves in 2021, he may just have grown his following. And even though the franchise saw an early exit from the NBA Playoffs, they found support from unexpected quarters as Magic Johnson commended the team on an Instagram story.
Earvin 'Magic' Johnson and Rodriguez go back some ways and it was meeting with Magic that got A-Rod interested in investing in the NBA. Magic Johnson himself has made the leap to sports ownership in baseball by partially owning the LA Dodgers, an MLB franchise.
ADVERTISEMENT
Article continues below this ad
The two athletes may have swapped sports in sports ownership, but their bond remains as strong as ever. A-Rod credited Johnson for a lot of the advice he received to build his life post-career. And with the team crashing out of the NBA Play-Offs, Magic had some words of encouragement for A-Rod.
Alex 'A-Rod' Rodriguez thanks Magic Johnson for his wishes
Alex Rodriguez posted on his personal social media to thank the NBA Hall of Famer. Wrote Rodriguez, "Thank You Magic, always appreciate your kind words and support."
Magic Johnson had previously tweeted that the Minnesota Timberwolves would be a team to watch out for. Especially in the years to come. And with A-Rod having a minority stake in the team, he was quick to respond.
Thank you Magic, always appreciate your kind words and support.

— Alex Rodriguez (@AROD) April 30, 2022
The Minnesota Timberwolves were in contention for qualification. That is until a tough first-round match-up with the emergent Memphis Grizzlies. And even though they fell short of the mark in six games, they put up a more considerable challenge than many expected them to.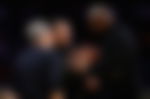 A-Rod and his partner in the purchase, Marc Lore, have made clear their intentions to grow the team and bring it to championship contention. And while many fans had feared that new ownership could mean that the team moves away from the city, A-Rod seems keen to keep the Timberwolves there. He even clarified the remarks in a recent interview with the media.
ADVERTISEMENT
Article continues below this ad
Alex Rodriguez certainly looks keen to build on the culture. To make the Minnesota Timberwolves make them a championship contention team. And with Magic's admitted endorsement of the quality, do you think they actually stand a chance?
ADVERTISEMENT
Article continues below this ad
Watch This Story: Watch: LA Angels Star Mike Trout Shows Speed With 50th Triple Off Checked Swing
Could A-Rod and the Timberwolves actually stand to create some sort of legacy with the team they are building? Or do you think they will fall short of glory?