"The Worst Idea in the World"- Alex Rodriguez's Ex Jennifer Lopez Once Lashed Out at the 2020 Super Bowl's Top Brass Before Stealing the Show With Shakira
Published 01/16/2023, 4:59 AM EST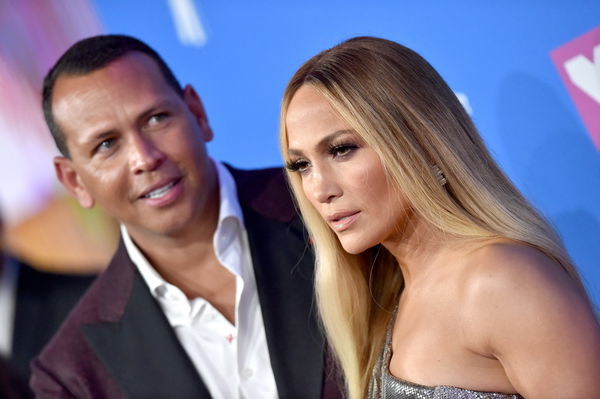 Alex Rodriguez and Jennifer Lopez made one of the biggest and most loved power couples when they were together. The two were succeeding as a couple and in their respective careers as well; A-Rod in his post-playing career and JLo both as a singer and actress as well.
But Lopez once got upset when she was given the details of a performance in 2019. The pop icon was frustrated when she was given all the details about her performance at the Super Bowl halftime show. In fact, she even had some tough words to say in response to the situation. 
Jennifer Lopez was frustrated that she and Shakira were only given 12 minutes to perform at the Super Bowl Halftime Show
ADVERTISEMENT
Article continues below this ad
When Jennifer Lopez was given the honor of headlining the halftime show at Super Bowl LIV, she was elated. But that elation soon turned to anger when she found out that she wouldn't be alone. It was announced that she would share the stage with Shakira. Lopez was not upset about the fact that she had to share the stage. The pop icon was upset about the fact that they had to share 12 minutes of performing time between them.
A documentary called "Halftime" was released last year and follows the build-up to the performance. According to USA Today, Lopez said this in the documentary, "It's the worst idea in the world to have two people do the Super Bowl". She also said, "If it was gonna be a double headliner, they should've given us 20 (expletive) minutes".
ADVERTISEMENT
Article continues below this ad
But despite all the obstacles that she faced and the struggle to perform in 6 minutes, JLo was sensational. She and Shakira lit up the stage with their performances and entertained everyone. Many have lauded the performance, and it was one of the biggest in JLo's career. But she was greatly helped by her extremely supportive boyfriend in Alex Rodriguez.
Alex Rodriguez supported JLo throughout the process
Alex Rodriguez and Jennifer Lopez were together when the Super Bowl performance took place and were very much in love. A-Rod supported his girlfriend at the time throughout the process and was there for her through tough times. 
ADVERTISEMENT
Article continues below this ad
Watch This Story: From Alex 'A-Rod' Rodriguez to Derek Jeter: Here are the top 5 richest MLB players of all time
Furthermore, he was even present and cheering for JLo when the performance went down. The former Yankee star was very proud of his girlfriend for the show she put on. What do you think of JLo's Super Bowl performance? Should she and Shakira have been given more time to perform? Please share your thoughts in the comments below!
Edited By: Abhishek Kumar