"Think Cohen is Going to Mess This Up" – Latest Carlos Correa Update Unsettles New York Mets Fans Amid Fresh Free Agency Rumors
Published 12/27/2022, 8:00 AM EST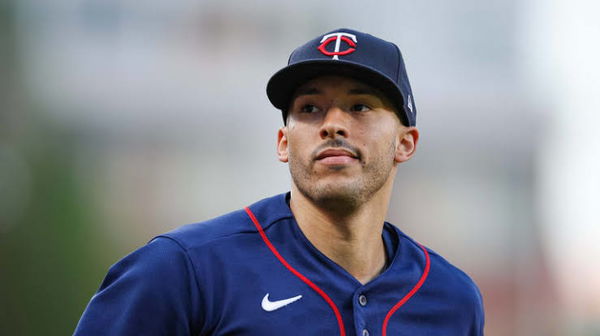 Despite billionaire Steve Cohen sending a flight to pick Carlos Correa up from Houston, seemingly, the shortstop's luck, or rather his right ankle, is fighting against his odds of receiving a wealthy and lengthy contract from any team. San Francisco Giants were the first team to bail out the 2017 World Champion. Following this, the New York Mets entered the bidding war and pretty much poached the shortstop from the Giants, but in hindsight, it was probably good riddance to the Bay Area.
The Winter Meetings came to an end with the Giants offering Carlos Correa 13 year deal worth $350 million – almost touching Aaron Judge's $360 million. But after arriving at his medical, and palpably failing, the Giants walked out, and the New York Mets entered. Subsequently, the All-Star shortstop and the Mets mutually agreed to an 11-year, $315 million deal. This too has now gone awry since Correa conducted his physical with the Mets.
From a sure-shot deal to only a 55% chance with the New York Mets – Carlos Correa and his unlucky fortune
ADVERTISEMENT
Article continues below this ad
The curious tale of Carlos Correa and the injury he sustained on his right ankle, during the minor leagues, continue to affect his career, long years after his MLB debut with the Astros in 2015. Now, as reported by the New York Post, three other teams have entered the Correa bidding war after his chances of signing with the New York Mets reduced to 55%.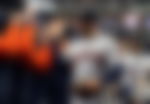 All things considered, Correa isn't considering moving anywhere else. However, he's not looking at a contract decrease either. But Correa is, without any doubt, the biggest free agent on the market. And weeks after the trading season commenced, the market reached saturation with regard to options.
Mets fans, who were overjoyed with the entry of Correa in City Field, stand confused. Despite the want for a shortstop of the stature of Carlos Correa, fans don't want an injury-prone star, who adds a load on the payroll.
Yeah, I think cohen is going to mess this up

— FreddieCoupons (@CouponsFreddie) December 27, 2022
Don't respond to this tweet if you still live with mom

— matt☃️🕎 (@MattTalkToEm) December 27, 2022
Only a 55% chance he signs with the Mets huh? That's not very convincing especially when no talks go progress today

— Sake Ray (@ray_elarmo) December 27, 2022
He's focused on working it out with the Mets but not willing to re-negotiate money or term. So wtf are we talking about here?

— ⚓Sween638⚓ (@Sween638) December 27, 2022
I don't even care if he's a Met anymore dude this is getting ridiculous

— Rocco 💫 (@Mets_Town) December 27, 2022
These players got some fragile egos… this dude fails to give the Giants the same opportunity even though it's obviously the same medical issue. The Giants were about to give him 350 and when that fell through he was real quick to sign for 35 mil less and not try to work it out.

— Pootie LookinNice (@P00tieL00knNice) December 27, 2022
His agent has lied to two teams. Red Flags have gone up twice. Has a few SB's in last 6 years. Teams doing there due diligence. This player isn't worth elite player money not even close. 3 yr max at 12/15 mil a year.

— Matt Stark (@BLocsports) December 27, 2022
55% is outrageous. It's probably more like 57%. It's a straight up guess at this point, so the source just basically says "odds or slightly in the Mets favor".

— Cliff (@CliffycLGM) December 27, 2022
ADVERTISEMENT
Article continues below this ad
55 percent, He won't be a Met at this point, Mets really screwed this one up should of never signed him if they weren't going to sign him….they had to know once Giants Flagged something

— Bryan Foti (@bfoti21) December 27, 2022
ADVERTISEMENT
Article continues below this ad
Any contract that extends the time frame of five or six years doesn't only display a bet on the player's skill, but also a bet on the player's fitness. In Correa's situation, there is no doubt about him being amongst the best shortstops in the game today. But his fitness will continue to exist as a concern for any team that wants to bring him on for a long time.
Watch this story: Top 5 horrific and life-threatening MLB injuries
The question that continues to surround the mind of every New York Mets fan is whether Cohen will go against his better judgment, and put faith in a highly injury susceptible player. What do you think the Mets front office will decide decide to do?
Edited By: Gideon Mathson