"This Doesn't Define Us"- Bryce Harper Reacts After Brutal Collapse Against New York Mets
Published 05/08/2022, 10:30 AM EDT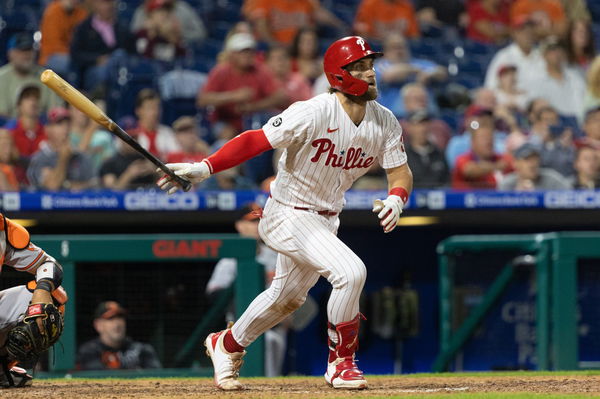 The New York Mets are completely a different team this season compared to the last year. Recently, the Mets did a near-impossible job when they came behind from 7-1 to win the game 8-7 against the Philadelphia Phillies. However, after this humiliating defeat, the Phillies star, Bryce Harper, gave an important pen talk to his teammates.
Talking about the Mets, they are running riots in the 2022 season. After getting a new owner in 2021, the Mets have not been the same. During the free agency, the very first thing the Mets did was to hire an experienced manager. And under the guidance of their visionary manager, Buck Showalter, the Mets have been phenomenal.
ADVERTISEMENT
Article continues below this ad
WATCH THIS STORY: Here's A Quick Look At How MLB GOAT Alex 'A-Rod' Rodriguez Spends His Millions
The Mets are the only team this season to not lose a single series. Their comeback win against the Phillies was a clear message to their opposition teams that they are here to challenge for the silverware. That loss was nothing less than humiliation for the Phillies.
The Phillies star Bryce Harper wants his teammates to move forward
As per the Inquirer, the Phillies star Alec Bohm revealed that Bruce Harper held a players-only meeting and delivered a pep talk to his teammates. Harper said that their loss against the Mets does not define their season.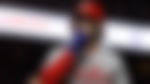 "He basically said this doesn't define us," Alec Bohm said. "Obviously, nobody wants that to happen. This sucks right now, but we can't let it affect tomorrow, or the next day, or the next day. We play 162 games. If we waste a couple of games because we're feeling bad about how Thursday went, that's not a good recipe for success."
ADVERTISEMENT
Article continues below this ad
Even Bohm agreed that the Phillies players needed that speech after what happened against the Mets. "It was one of those situations where we needed to hear something. I think we all needed to hear that," said Alec Bohm.
ADVERTISEMENT
Article continues below this ad
Unlike the Mets, the Phillies are going through a rough phase. Currently, at 4th in the NL East, the Phillies have won just 11 games out of 26. Their recent collapse against the Mets was a shock for every baseball fan. The Mets turned the table around and won the game in the ninth inning. Something very rare in baseball.