Unearthed Video Shows Alex 'A-Rod' Rodriguez Was Left Embarrassed in Front of Fans When Baseball Players Ignored Him
Published 05/05/2022, 6:00 AM EDT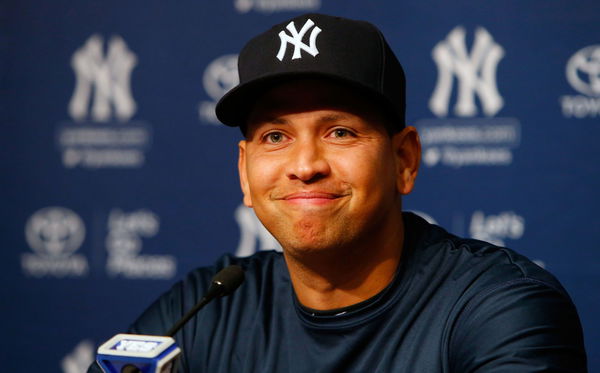 When Alex 'A-Rod' Rodriguez retired, he left a big void in baseball. To date, the game of baseball misses one of the most iconic players. Though A-Rod no more plays baseball, his love for the game will never die. At times, he has shown that he can still play better than a few current MLB players.
With an impeccable career of over 20 years in Major League Baseball, A-Rod has one of the best career records in the history of all MLB players. A-Rod has spent 12 years at the Yankees, more than half of his professional career. As time passed by, he became the backbone of The Bronx Bombers.
ADVERTISEMENT
Article continues below this ad
Even after years of his retirement, the Yankees great is one of the prominent faces of baseball. There might be better players than him, but when it comes to popularity, no one is even close to him. Recently, an old clip is going viral on the internet, in which the Yankees great visited a baseball game and had some fun from the stands.
Alex 'A-Rod' Rodriguez had difficulties finding a catching partner during a baseball game
Baseball helped A-Rod become whatever he is today. No doubt about that. But his name and fame also helped baseball to get a global identity. The Yankees legend might have retired from baseball, but no one can take baseball out of him.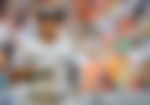 In the video, it is not clear which stadium he went to watch the game. But he did have some fun from the stands. During the game, he was in the stands with a ball and glove in his hand. A-Rod wanted to do some catching with the on-field players. But no one responded to him, as they were busy playing the game.
ADVERTISEMENT
Article continues below this ad
However, when he was about to leave the stadium, a player from the ballpark responded to him. And the two did a short catching session.
A-Rod in MLB
ADVERTISEMENT
Article continues below this ad
Debuted for the Seattle Mariners in the 1994 season, A-Rod has also played for the Texas Rangers. Later, he signed for the New York Yankees, from where he also bid farewell to baseball. He also played an instrumental role in the Yankees winning the 2009 World Series.