Wall Street Was Once Abuzz With a Fierce Battle Between Two Firms and the Prize Was Derek Jeter's $200 Million Fortune
Published 01/21/2023, 10:50 AM EST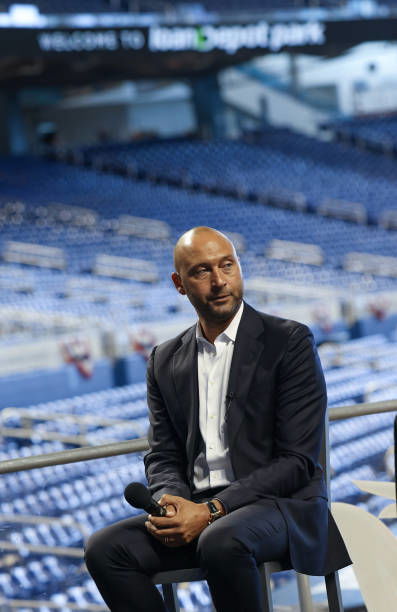 Derek Jeter had an impressive career in the ballpark and had amassed a significant fortune by the time he hung up his cleats. With an estimated $200 million at his disposal, the Yankees legend had quite a reputation in the sporting and business world in 2017.
The financial world took notice and Wall Street firms came knocking at his door. Eager to offer their expertise and services to help him make the most of his wealth. Jeter, who went on to become a minority owner of the Miami Marlins, likely utilized their guidance to achieve his goal of expanding his business portfolio.
Wall street battle over Derek Jeter!
ADVERTISEMENT
Article continues below this ad
In 2015, Wall Street was abuzz with a fierce battle between two firms, Goldman Sachs and Morgan Stanley. Both firms were eager to secure Jeter's business, not only as a brokerage client but to manage his wealth. But also as an investment banker to finance his future ventures, including his dream of owning a major league baseball team.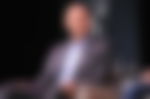 As reported by Charlie Gasparino, Jeter was being courted by both firms, with the hopes of other potential Jeter enterprises such as his website, The Players' Tribune.
In the words of Gasparino, "Not only as a brokerage client to manage his enormous net worth, but also to serve as an investment banker to finance Jeter's business ventures, including his dream of purchasing a major league baseball team." 
According to another Fox Business report a year later, Jeter chose to work with MSD Partners. An investment firm founded by Dell Technologies CEO. Which agreed to extend $175 million in financing to Jeter in his pursuit of the Miami Marlins baseball team. 
ADVERTISEMENT
Article continues below this ad
The former shortstop and five-time World Series winner eventually became a part-owner and CEO of the National League's Miami Marlins franchise in 2017. However, things did not work out for the baseball phenom as he resigned his position from the Marlins organization in 2022.
Derek Jeter's business portfolio
Jeter's business portfolio is diverse. From managing to Miami Marlins to dabbling in tech and food startups. Jeter is always on the lookout for new opportunities. He's even dipped his toes in fashion and publishing, partnering with Simon & Schuster. And has also launched his own fashion line.
ADVERTISEMENT
Article continues below this ad
And as if that wasn't enough, he also runs a foundation called Turn 2, showing that Jeter is not just a baseball phenom but a savvy businessman with an entrepreneurial spirit. With so many ventures under his belt, it's no wonder that investment firms continue to flock to Jeter like moths to a candle flame. 
WATCH THIS STORY: Derek Jeter Net Worth: How rich is the MLB legend compared to Michael Jordan, LeBron James, and Stephen Curry
Edited By: Abhishek Kumar