WATCH: 24-Year-Old MLB Prospect Gets a Hero's Welcome in His Hometown After Inking New York Mets Deal
Published 01/18/2023, 4:40 AM EST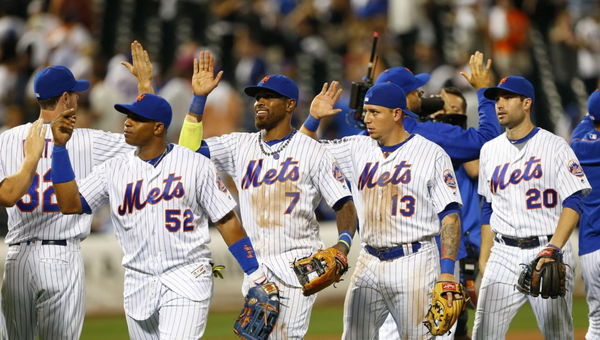 For many young baseball players hailing from the Caribbean or the United States, their ultimate goal is to be signed by a major league franchise. And under the ownership of the affluent and strategic Steve Cohen, the New York Mets present a particularly desirable destination – though the Yanks may argue otherwise. Nevertheless, born in the Dominican Republic, Ramon Henriques finally made it to the big leagues. After being signed by the increasingly powerful New York Mets. And it was a proud moment, not only for him but for his entire family back home. Quite visibly, too!
With the acquisition of Justin Verlander at the top, the New York Mets have put on an entertaining show during the playoffs. Among their less prominent but potentially promising signings is a right-handed pitcher from the Dominican Republic, Ramon Henriques. Upon signing with the Mets, he returned to his home country and faced a heartfelt and enthusiastic reception from his family and loved ones.
A wholesome welcome after returning home for the newly signed New York Mets pitcher
ADVERTISEMENT
Article continues below this ad
In the video below, Henriquez's family is visible, eagerly awaiting his arrival. As the recently-signed Mets pitcher exits his car, he faces the warm, heart-filled, and excited welcome of his family. Who immediately joined the pitcher in his celebrations, after his dream finally reached fruition.
As reported by MLB insider Hector Gomez above the video, "This is how pitcher Ramon Henriquez was received in his hometown by his family and friends after being signed by the New York Mets."
As evidenced by the video, Henriquez left the car decked in the iconic Orange and Blue, with the number 23 imprinted on his back. Oh, what a moment…
How does the Mets opening day roster look after the uncertainty with Carlos Correa finally ending?
ADVERTISEMENT
Article continues below this ad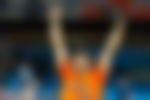 While Ramon Henriques has found a place in the 40-man roster, he's still a long way from making it to the Mets' starting rotation led by Max Scherzer, Justin Verlander, and Kodai Senga.
ADVERTISEMENT
Article continues below this ad
WATCH THIS STORY – New York Yankees Decision To Pass On Carlos Correa Was Not Just About Money But Also A Past Comment
How do you think will Henriquez fare in 2023? Let us know your thoughts in the comments below!
Edited By: Abhishek Kumar