WATCH: Atlanta Braves' Ronald Acuna Jr. Belts Jaw-Dropping 450-Foot Home Run in the Most Heroic Way
Published 05/07/2022, 7:00 AM EDT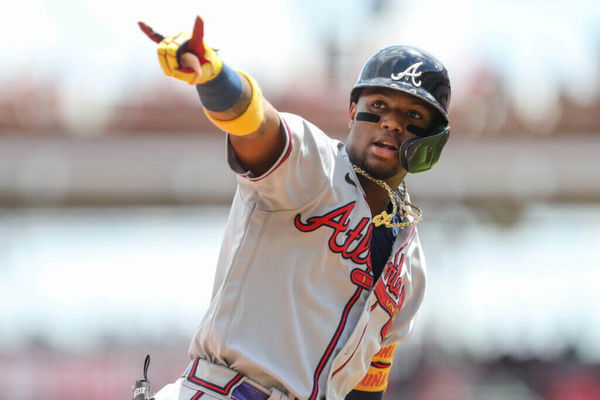 It seems like the Atlanta Braves have got their star performer back. Yes, Ronald Acuna Jr., who made his comeback from an ACL injury, hammered a 450-foot home run against the Milwaukee Brewers on Friday. Notably, he was out from the Braves' squad almost for a year due to his injury.
Although the current World Champions, Atlanta Braves, are not having their best time in the national league, the Braves will be happy to see their star performer back into the action. While playing in the ballparks, Acuna has always proved that he is one of the best young talents in the league.
ADVERTISEMENT
Article continues below this ad
After the departure of their talisman Freddie Freeman, the Braves have been struggling in the National League this season. Though they are still struggling, the comeback of Acuna might change their fate in the coming games. Because the season has just started, and it is far from over.
Ronald Acuna Jr. is here to stay in the league
The Braves star has been firing all guns since his comeback. First, he smacked two hits in his comeback game, and now the 24-year-old has belted his first home run of the season. But his home run was not enough for the Braves, as they lost the game 6-3 to the Brewers.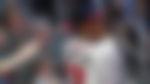 Talking about the home run, when Acuna hit the ball, he lost his balance and fell to the ground. Despite that, he sends the ball for a 450-foot home run. Speaking about his game, Acuna said that it has happened to him a couple of times.
"I knew I got all of it," Acuna said, "I was just surprised because nothing like this has ever happened. I wasn't scared, It's happened to me a couple of times with some groundouts.
ADVERTISEMENT
Article continues below this ad
When the Braves lost Freeman in the free agency, they brought Matt Olson as his replacement. But things are not working for Olson this season, and as a result, the Braves have lost more games than they have won. Last week, Ronald Acuna Jr. came back to the ballpark after being out for a year because of an injury.
ADVERTISEMENT
Article continues below this ad
If he continues to perform like this, the Braves might defend their World Series title. However, with the heavyweights dominating their respective divisions, it will not be easy for the Braves.