WATCH: LA Angels Star Mike Trout and Chicago White Sox Ace Vince Velasquez Want to Continue Their Battle Amidst Rain-Affected Game
Published 05/01/2022, 7:00 AM EDT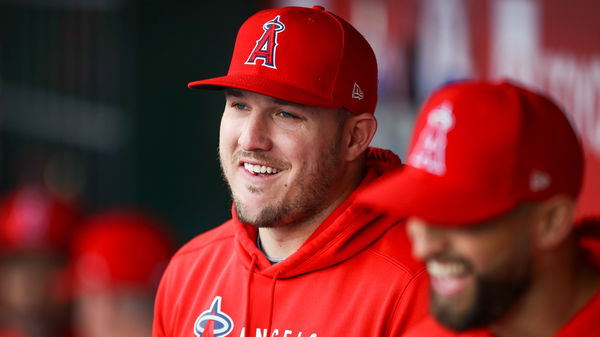 LA Angels star Mike Trout is one of the best hitters in Major League Baseball. He is such an outstanding player that even opposition fans enjoy watching him batting at the plate. Having played for over ten years in MLB, Trout has established himself as one of the center fielders.
During the last season, Trout missed more than half of the season because of injury. However, the Angels slugger made his comeback to the ballpark into the ongoing regular season. Trout, along with Shohei Ohtani, have been the two pillars of the Angels this season.
ADVERTISEMENT
Article continues below this ad
Recently, in an ongoing three-game series against the Chicago White Sox, Trout and the White Sox star Vince Velasquez shared a funny moment in the ballpark. Although the Los Angeles Angels lost the game, Mike Trout and Vince Velasquez's exchange was the highlight of the game.
Mike Trout wanted to continue at the plate despite heavy rain
Mike Trout just loves to play baseball. With five home runs already, Trout is in fine form. With him and Ohtani by their side, the Joe Maddon-led team can do wonders in the ballparks. As of now, the Angles are the table toppers of the American League East division. With 14 wins out of 22 games, the Angels have been rock solid this season.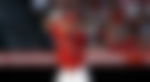 On Saturday, the Angles played the first game of the three-game series against the Chicago White Sox. The White Sox stopped the six-game winning streak of the LA Angels and won the game by 4-0. During this rain-affected game, Trout was batting at the plate and the angles slugger did not want to leave the game because of rain.
Not only Trout but the White Sox pitcher Vince Velasquez also seemed to enjoy the rain as he did not want to leave the ballpark. When players on both sides looked uncomfortable in the rain, these two stayed in their position and wanted to continue their battle.
ADVERTISEMENT
Article continues below this ad
The video of the same has been going viral on the internet. Trout and Velasquez even shared a smile during the downpour. But the home plate umpire Larry Vanover stopped the game and spoiled the party for Mike Trout and Vince Velasquez.
ADVERTISEMENT
Article continues below this ad
There are still two games left in the series against the White Sox. If the Angles manage to win the next two games, then they will win the series. However, the White Sox need only one win in the next two games to win the series. What do you think? Which team will come out on top.