WATCH: LA Angels Two-Way Phenom Shohei Ohtani Shows off His Wide Range of Pitching Techniques
Published 07/01/2022, 8:00 AM EDT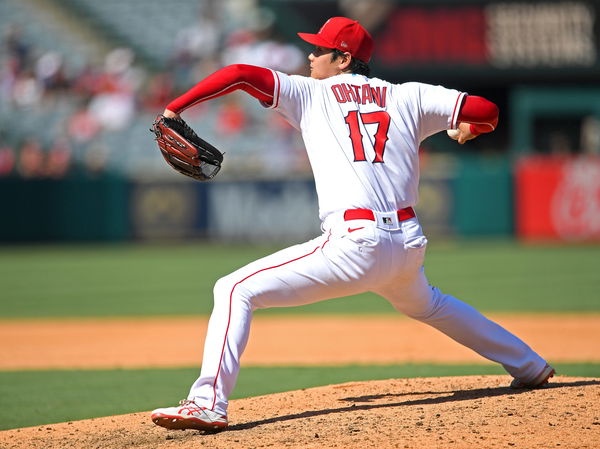 Shohei Ohtani has become a brand in Major League Baseball. The LA Angels' two-way star has already become a fan favorite with his dominant and consistent performances in the ballparks. A dynamic force from the mound and a hit machine from the plate, Shohei Ohtani, is the Rolls-Royce of Major League Baseball.
It has been just four years since Ohtani made his MLB debut, and the Japanese star has already become the best baseball player in the league. His two-way playing style makes him different from every other baseball player.
ADVERTISEMENT
Article continues below this ad
Leave his hitting capabilities. The Angels star has been one of the best pitchers in the last couple of years. Unlike every other pitcher, Ohtani has a variety of pitches in his arsenal. Recently, the Angels star got featured as the cover star for TIME magazine, where he displayed his multiple grips to throw different pitches.
Shohei Ohtani shows off how to pitch like a pro
Although Shohei Ohtani is a two-way player, when it comes down to pitching, the Angels' star is no less than a regular MLB starter. He can toss five different pitches from the mound. Yes! You read it right. Ohtani can throw five different pitches alone.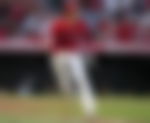 Per a video uploaded by TIME, Ohtani revealed his arsenal of pitching techniques. From fastballs, sliders, splitters, and cutters to curveballs, Shohei Ohtani showed how he grips the ball to toss different pitches. After watching the video, one can say that Ohtani has mastered the art of pitching.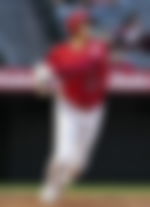 TIME captioned the video, "Learn how to pitch like Shohei Ohtani in 43 seconds."
It's not that Ohtani is the best pitcher in baseball, but as a two-way player, he is in a league of his own. It is not even a debate.
ADVERTISEMENT
Article continues below this ad
Can Ohtani retain his AL MVP Award in 2022?
If not for Aaron Judge, Ohtani would have been the frontrunner to win his second AL MP Award. But the New York Yankees star is in a sensational form. And he is the only one who can prevent Ohtani from retaining his MVP Award.
WATCH THIS STORY: Pitchers Nightmare Shohei Ohtani And Mike Trout Partnership Puts On A Home Run Blasting Show
ADVERTISEMENT
Article continues below this ad
With a 2.68 ERA, the Angels star has already collected 101 strikeouts, while he has also smacked 17 home runs from the plate this season. And if he continues to perform like this, he might win the AL MVP again.
Do you think Ohtani deserves to win the AL MVP in 2022?