Watch: MLB Icons Mike Trout and Shohei Ohtani Pay Tribute to the Legend Ichiro Suzuki for Getting Inducted Into the Seattle Mariners' Hall of Fame
Published 08/28/2022, 11:00 AM EDT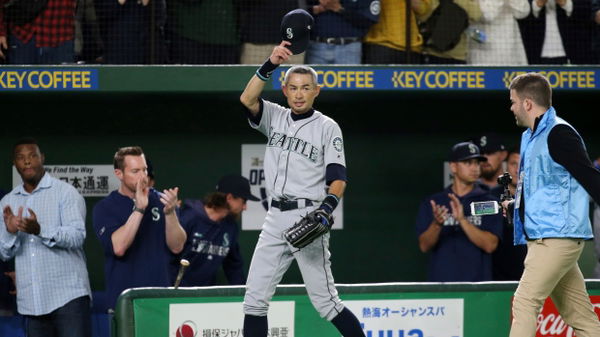 A beautiful and important day for the legend. Yesterday was a pretty important day for the Seattle Mariners and their former player, Ichiro Suzuki. 
He is the first player ever in MLB to enter the Japanese Hall of Fame, also known as The Golden Players Club. The ten-time MLB All-Star player, has played for three different teams in his career of twenty-eight seasons. The outfielder has many awards to his name and got another big one.
ADVERTISEMENT
Article continues below this ad
Last night, the legend got inducted into the Seattle Mariner's Hall of Fame, and the day will be staying memorable for him forever. Naturally, his fans or fellow players paid a tribute to him.
How did fans pay tribute to the legendary Ichiro Suzuki?
Needless to say, it was also an emotional moment for his fans as it was a grand moment. 
Ichiro's fellow players who are also his fans paid tribute to him in a video message. The fans included Los Angeles Angels' center fielder Mike Trout, hitter, and outfielder Shohei Ohtani.
In the video message, Trout said, "I was a big fan, big fan of him. When you're playing outfield, and he's up, you got to get to the ball quick or he's going to be on second, or third, or maybe inside the park. So, it's you're always on your toes when he was at the plate."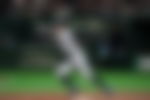 Then came the Japanese sensation, Shohei Ohtani, or as his fans know him by Shotime. 
Ohtani said (in Japanese), "I've been a fan of you since I was young and my goal as a kid was to speak about my idol. It is a little strange for me now to speak in a video message about you but I will continue to honor you and do my best. Congratulations on your day."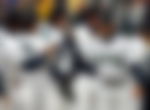 The day was memorable not only for the Mariner's legend but for every person who is a fan of the game that he played. 
Was there anyone else who talked about Ichiro?
ADVERTISEMENT
Article continues below this ad
Another fan, another fellow player, a friend, or a brother. Cardinals player Albert Pujols was not going to be left behind in paying tribute to the legend of the game.
Pujols said, "Ichiro my brother, dulce de leche. Congratulations on getting inducted into the Seattle Mariners Hall of Fame. What an amazing career."
ADVERTISEMENT
Article continues below this ad
Watch This Story: MLB best bat flips
And that commemorates the tribute to the Major League Baseball legend Ichiro Suzuki, who gave and enjoyed 28 years of his life playing this wonderful game.
Edited By: Vibhanshu Kumar