WATCH: New Yankees Acquisition Makes Excellent Defensive Play- Future Golden Glove Winner?
Published 03/15/2022, 8:30 AM EDT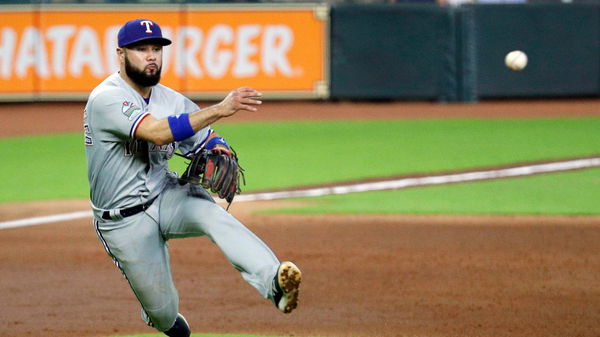 The New York Yankees and the Minnesota Twins both rang in the trade window with a blockbuster trade involving 5 players. And with the trade window frenzied to begin with, the teams are set to strengthen and reinforce their rosters with looks at several players for the 2022 season. And while reactions online have ranged from not understanding the transfers for either team; it stands without question that the Yankees have gained a formidable defensive force in Isiah Kiner-Falefa.
The Yankees acquired Isiah Kiner-Falefa as a part of a 5 player trade with the Minnesota Twins, and as a result, have surely had their shortstop rotation more assured than they were in 2021. Kine-Falefa offers distinct vision and a gun arm from his position defensively and is a surefire improvement whenever the Yankees are set to take the field.
ADVERTISEMENT
Article continues below this ad
Isiah Kiner-Falefa – Future Golden Glove Winner?
While most players have a highlight reel to be proud of, it is perhaps more common for Kiner-Falefa. The shortstop has produced several game-defining plays across his time in MLB, and perhaps none better caught on camera than his out against his new home team, the New York Yankees.
While on the Texas Rangers, Kiner-Falefa's rocket throws have run out many hitters from both third base, and his preferred shortstop.
And the last time Kiner-Falefa played in a shortened season, some individual laurels were quick to follow, including a golden glove. But could a similar season be in the offing as the lockout-shortened 2022 begins?
ADVERTISEMENT
Article continues below this ad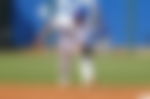 The 26-year-old has enjoyed 4 seasons in Major League baseball and while having delivered some solid individual stats, he has failed to impress in the post-season. Needless to say, having been displaced by the arrival of Corey Seager at shortstop; it seems as though Kiner-Falefa will be signed up for the Yankees with a vengeance.
However, his future in the Bronx too depends on the eventual emergence of their two young prospects at shortstop in Oswald Peraza and Anthony Volpe; the two of whom are already knocking on the doors of the major leagues. However, Kiner-Falefa may well be placed to service the stopgap in the Yankees' roster at the moment; and who knows, may even make a shout to stay as a permanent fixture.
ADVERTISEMENT
Article continues below this ad
Watch This Story: From Carlos Correa to Freddie Freeman – Top Free Agents This Off-Season 
However, until the fate of New York's emergent class makes its way up from the minor leagues, we can sit back and enjoy Kiner-Falefa and his gun throws at the Yankee Stadium. But do you think he will be able to cement a permanent spot?