WATCH: Shohei Ohtani Dings Monstrous 413-Foot Home Run for 1st Grand Slam in MLB Career
Published 05/10/2022, 7:00 AM EDT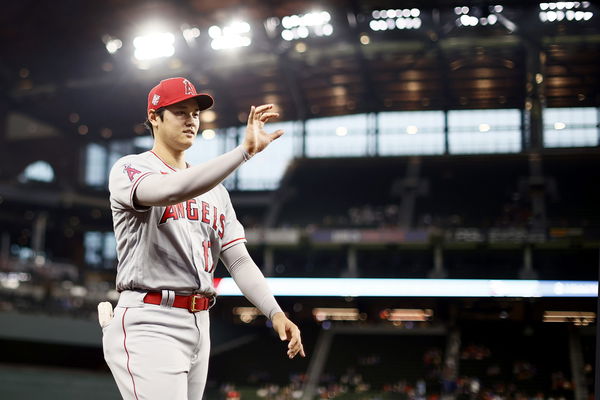 Shohei Ohtani may have started slowly, but he is getting going in a hurry. With the 2021 AL MVP seeing a slower start to the 2022 season with the LA Angels, he is knocking bombs out of the park as he was last season. And in another display of just how good it can get, Ohtani delivered his career's first Grand Slam for the franchise in their series opener as the Tampa Bay Rays visited Anaheim for a three-game series.
Rocking up to the home plate with the bases loaded, Ohtani showed tremendous plate discipline as he took four pitches before swinging and finally connecting on one. Ohtani, however, made it count. With the bases loaded, Ohtani achieved a batter's paradise with a 413-foot hit that landed in the bleachers.
ADVERTISEMENT
Article continues below this ad
Stretching the Angels' lead to 11-3 with four home runs, he locked up the game for the Angels as they clinched the series opener and kept their flying start in the season alive.
Shohei Ohtani homers for 1st Grand Slam in MLB
Shohei Ohtani has come into form in perfect timing as the Angels look to get their season going under general manager Joe Maddon. And while the 413-foot moonshot will go some way in silencing the haters, Ohtani will only look to move things to an improved stage from here.
ADVERTISEMENT
Article continues below this ad
Joe Maddon has also recognized that the increase in Ohtani's contribution is a definite contributor to the Angels' excellent form, and with Mike Trout entering a purple patch too, things look good for the Anaheim outfit. Said Maddon, "If we can keep him right there for the next several months, and then combine that with what Trouty did, I mean my goodness…"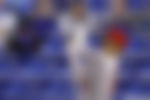 This was Ohtani's second home run of the game. Adding to his tally and making it six home runs this season, he remains in pursuit of retaining his AL MVP crown. But two-time MVP Mike Trout is not too far in the race either. Setting records of his own, Trout homered in the game to give himself the Angels franchise record 161 home runs in the Angels' home ballpark.
ADVERTISEMENT
Article continues below this ad
Watch This Story: 2-Way Star Shohei Ohtani Is Using This Unique CPR Technique To Hit Home-Runs This Season
And with the Angels getting to twenty wins within 32 games, do you think the stars are finally aligning? With two MVP caliber players on course for blockbuster seasons, could this be the years of the Angels' emergence? Or do you think they will fall by the wayside?