"We Did That Today"- LA Dodgers Star Freddie Freeman Collects Two Hits in Win Over Detroit Tigers
Published 05/02/2022, 9:00 AM EDT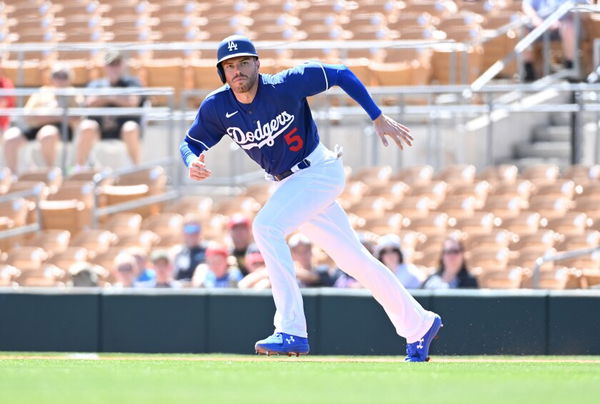 After a blazing start to their regular season, the LA Dodgers have not been the same lately. With the likes of Freddie Freeman, Cody Bellinger, Mookie Betts, and Clayton Kershaw by their side, the Dodgers are the favorites to win the World Series this year.
From top to bottom, the Dodgers squad is filled with the superstars. At the mound, they have Clayton Kershaw and Tony Gonsolin, while from the plate, they probably have the best lineup in MLB. After signing Freddie Freeman in the 2022 free agency, the Dodgers have strengthened their already strong squad.
ADVERTISEMENT
Article continues below this ad
Recently, after suffering a series loss against the Arizona Diamondbacks, the Dodgers bounced back in style. They won the three-game series 2-1 against the Detroit Tigers at the Dodger Stadium. Once again, Freeman stole the show with his bat.
Freddie Freeman has the same approach against every pitcher
On Sunday, the Dodgers played the third and final game of the series against the Detroit Tigers. With both teams having won each game, the Dodgers had to win this game in order to win the series. And Freeman, with his bat, did not disappoint the Dodgers. He smashed two hits in the game and played a crucial role in the win.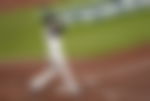 Talking about his game on Sunday, Freeman said it is not easy to score five to ten runs in every game. But whenever he gets the chance, he tries to hit the ball to the left-center. And his approach has been the same against every pitcher.
ADVERTISEMENT
Article continues below this ad
"It was good. As much as we wanted to score five to ten runs a game. It's just not going to happen in the game of baseball," Freeman said. "So, when you score zero runs in a game as an offense, you want to get out and score runs early. We did that today… I am just trying to hit the ball to the left center. With the same approaches, I do against everybody…"
ADVERTISEMENT
Article continues below this ad
It has been over 12 years since Freddie Freeman is playing in Major League Baseball. Before signing for the Dodgers, Freeman has already won the World Series with the Atlanta Braves. And now with the Dodgers, once again, he has another chance to win the prestigious title.