'Well, Here Is the Answer'- Alex 'A-Rod' Rodriguez Finally Reveals the Bat He Used to Play With During His Playing Days
Published 05/13/2022, 7:00 AM EDT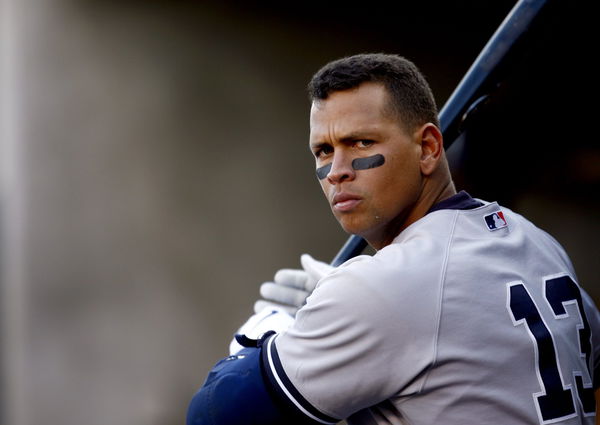 Baseball is a game that requires a lot of skills to succeed. Whether it is pitching or hitting, playing baseball is not easy. Those who want to bat always look for the best bat. And this time, none other than the MLB legend Alex 'A-Rod' Rodriguez is here to tell which bat is best to use and which bat he used to play with during his playing days.
Having played baseball for over 20 years, there is probably no one better than A-Rod to describe more about the baseball bats. However, it is also true that he is one of the wisest minds in baseball. He understands the game like no one does.
ADVERTISEMENT
Article continues below this ad
MLB does not allow any players to use the metal baseball bat. Instead, batters can use only wooden bats. Talking about A-Rod, he also used to play with wooden bats in his playing days. In a recent video, the Yankees legend described what kind of wooden bat he used.
Alex 'A-Rod' Rodriguez used a Louisville Slugger bat in his playing days
Playing in MLB, Alex Rodriguez has entertained an era of baseball. The New York Yankees legend has many records on his name. Whether it is home runs or hits, A-Rod has his name etched in multiple records.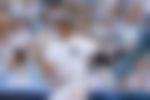 Talking about his choice of the bat, A-Rod said that he always preferred to use a Louisville Slugger bat, which is triple dipped in a black latte. As per A-Rod, the black latte made the wood a lot harder, which helped him to smash many big hits.
"I get a lot of questions about which bat I used to use. Well, here is the answer. Louisville Slugger C271L triple dipped in black latte, which makes the wood a lot harder and tighter. 34/32 with my big hand, it really feels too thick hitting a baseball on good days. On bad days, well, it did not matter. You were not gonna hit anyway," A-Rod said.
ADVERTISEMENT
Article continues below this ad
How many homers A-Rod has hit?
In his 23 years of MLB career, Alex 'A-Rod' smashed 696 home runs. He also has 3115 hits in his name. When it comes to an all-time MLB record, A-Rod is fourth on the list, right behind the MLB legend Babe Ruth, who has 714 home runs in his name.
ADVERTISEMENT
Article continues below this ad
Barry Bonds, with 762 home runs, is on the top of the leaderboard. With 3115 hits. A-Rod is 22nd on the list. Players like Pete Rose (4256) and Ty Cobb (4189) are 1st and 2nd in this list, respectively.