Former WWE Champion Roasts Aaron Judge in Front of the New York Faithful With a Brutal NBA Comparison
Published 10/11/2022, 9:00 AM EDT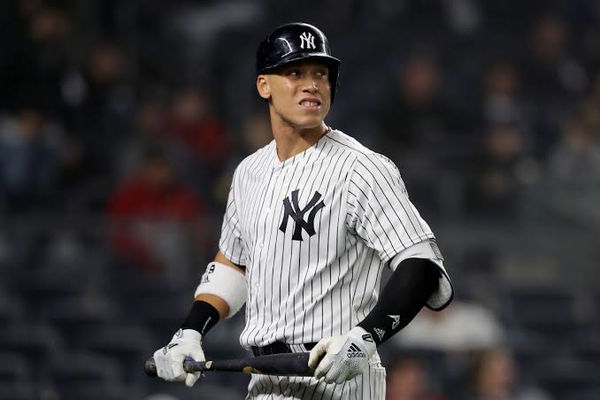 Undoubtedly, Aaron Judge has won everyone's hearts in 2022. The new home run leader in a single American League season, Aaron Judge, broke Roger Maris' 61-home run record from 1961 in the last series of the regular season. Consequently, he concluded 2022 with 62 home runs.
ADVERTISEMENT
Article continues below this ad
While Aaron Judge conquered Maris' 61, there were multiple voices, through former players, celebrities, and athletes from various sports, who came out to applaud the outfielders' new feat. However, at the same time, there were criticisms, trash-talking and underlying jealousy as well.
ADVERTISEMENT
Article continues below this ad
The Miz trash-talks Aaron Judge
Along the same lines, on the Monday Night Raw episode from October 11th, the two-time WWE Champion slandered and trash-talked Aaron Judge while talking about his favorite player from Cleveland Guardians, along with the fact that Judge can't win the Yankees a championship by himself.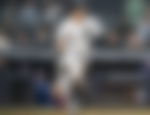 Amidst the Yankees' Division Series game with the Cleveland Guardians, The Miz spoke about having the autograph of José Ramírez. He said, "It's signed, it's signed by the best deep ball hitter in baseball. The Cleveland Guardians' José Ramírez."
Moving on, Miz continued the slander by speaking about New Yorkers, their love for Judge, and a prediction of a potential postseason failure along with an NBA analogy with Kevin Durant.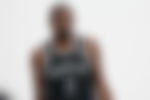 He said, "Oh, did you think I was going to say Aaron Judge? Oh yeah, yeah. All you New Yorkers love Aaron Judge, think he is the best player in the league. Let me explain something to you. If you think having the best player in the league wins championships, I've got two words for you: KEVIN DURANT!"
New York Yankees in the postseason
In 2009, under captain Derek Jeter, was the last time the New York Yankees reached and won the World Series Ring. Since then, the Pinstripes have arrived at the postseason 10 times in 13 years. However, they are yet to break this 13-year-long World Series drought and reach the World Championship.
ADVERTISEMENT
Article continues below this ad
However, this year, the context seems different. Under the star power of Aaron Judge and economic pitchers like Gerrit Cole and Jameson Taillon, the Bronx Bombers seem like a changed unit. One that's here to win.
By ranking number two in the American League, the Pinstripes were already qualified for the American League Division Series. Their five-match series against the Cleveland Guardians begins tomorrow.
ADVERTISEMENT
Article continues below this ad
WATCH THIS STORY: New York Yankees Star Aaron Judge's Impressive Workout Routine
Do you think the Yanks can break their postseason slump and give the New Yorkers what they've been craving for 13 years now? Will 2022 be the Yankee year of redemption? And a beginning to a brand new Yankee era. Only time will tell.
Edited By: Rupak Kumar Jha