WATCH: Cody Bellinger and the LA Dodgers Impress Max Homa With their Golf Challenge
Published 08/23/2021, 8:17 AM EDT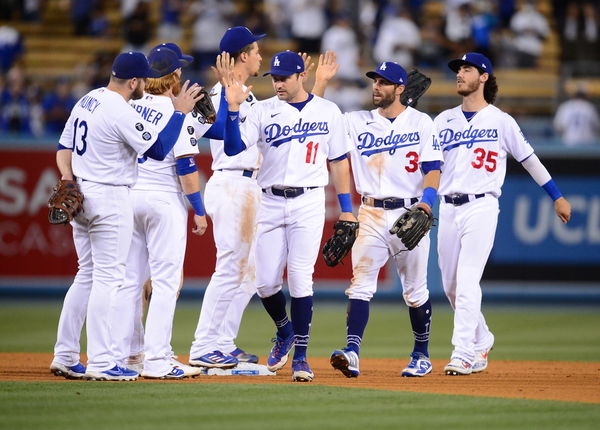 ---
---
The LA Dodgers are reigning MLB Champions and have their hands full with upcoming games this season. The Dodgers have accumulated 70+ wins in the National League and have a mission to accomplish this year. But that doesn't stop them from engaging in casual activities from time to time. The Dodgers recently held a golf contest and received a word of approval from Max Homa. 
ADVERTISEMENT
Article continues below this ad
PGA Tour Golfer Max Homa is a California native. He was born in Burbank and supports Los Angeles-based franchises in the MLB and the NBA. While there is no concrete information about his affinity for NFL and NHL teams, Homa is definitely a huge fan of the Lakers and the Dodgers – the teams representing LA in the NBA and MLB respectively. 
That being said, Max Homa is quite an active athlete on Twitter. He's always updated with the trends and always retweets anything and everything that he finds interesting. Likewise, he was super impressed looking at the LA Dodgers' recent video. 
ADVERTISEMENT
Article continues below this ad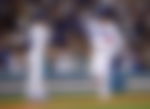 Max Homa hails LA Dodgers for their golf contest 
Fantasy football is a craze in the United States. Millions of fans play it every season, and the best part is that even athletes aren't spared from the frenzy. Right from a basic fan to a high-profile athlete, everyone is interested in forming a legendary fantasy football team. 
The same wave has hit the LA Dodgers as well. The team planned a fantasy football draft for their unit but were unsure of who'd get the first pick. That's when they got creative and installed a golf mat on their stadium for a 'closest to the pin' challenge. 
The players have an attempt each, and the one who shoots his ball closest to the flagstick wins. The Dodgers engaged in this challenge, and it was two-time All-Star Cody Bellinger who won it. Max Homa happened to stumble upon the clip and instantly retweeted it after being impressed by the 2020 MLB Champions. 
ADVERTISEMENT
Article continues below this ad
Max Homa is one of those guys who share an excellent relationship with plenty of cross-sport athletes. He's an easy-going golfer who never refrains from stating his honest opinion. "This is awesome. Go Dodgers," Homa wrote in his tweet, celebrating the Dodgers' unique contest. 
ADVERTISEMENT
Article continues below this ad
LA-based teams really give Max Homa the thrill. He supports them passionately and was recently unhappy with the Lakers' free-agency move as well.