"Everybody Wanted to See the Yoel Romero vs. 'Rumble' Johnson Fight"- Scott Coker Reveals Why He Signed Yoel Romero
Published 12/27/2020, 1:48 AM EST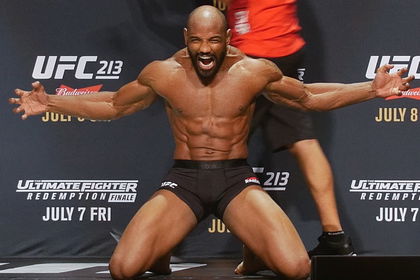 ---
---
Yoel Romero is one of the most intimidating fighters to have ever stepped foot into the octagon. 'The Soldier of god' is a physical specimen and has been producing jaw-dropping performances ever since he joined the UFC. Despite being an Olympic silver medalist in freestyle wrestling, Romero has built a reputation for being a knockout artist. 
ADVERTISEMENT
Article continues below this ad
Though Romero is widely regarded as one of the best middleweights to have ever fought in the UFC, 'The Soldier of god' could never capture UFC gold despite coming close on multiple occasions.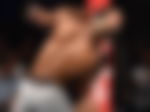 ADVERTISEMENT
Article continues below this ad
Romero was 1-4 in his last five fights in the UFC and was released as a result. Upon being released, Romero became one of the hottest free agents on the market. Therefore, it was no surprise that Bellator signed him just a few days later. However, it was not an easy path by any means. 
Read: Daniel Cormier says he called Bellator President Scott Coker and asked him to consider Yoel Romero offer
Yoel Romero vs Anthony 'Rumble' Johnson in 2021?
Scott Coker stated that he was not interested in signing Romero when he was a free agent. However, a few days after that statement, it was announced that 'The Soldier of god' signed with Bellator. 
ADVERTISEMENT
Article continues below this ad
In a recent interview, Mike Bohn asked Scott Coker what caused the change of heart. He said,
"Yoel started with us in Strikeforce back in 2008. Part of me wanted to do it. Part of me didn't want to do it. After we signed 'Rumble' (Johnson), we had the chance to (sign) Yoel. We passed on (him). I'll tell you, honestly, the amount of support he got coming through our doors and through the social channels really was impressive. Everybody wanted to see the Yoel Romero vs. 'Rumble' Johnson fight. I huddled up with my team."
The Bellator MMA head honcho continued, "I'll tell you one thing in this situation people don't really realize: Even if we said we were going to pass, we talk to these agents all the time – every day. Yoel's name kept coming up and coming up. Finally, I just said, 'You know what? Let's do it. Let's just add him into the mix."
The signing of Yoel Romero and Anthony Johnson means that fight fans can expect a clash between two of the scariest knockout artists in their respective divisions in the not too distant future. 
ADVERTISEMENT
Article continues below this ad