A.J. McKee's Dad Doesn't Want His Son to Work With 'Piece of Sh*t' Dana White
Published 08/01/2021, 12:04 PM EDT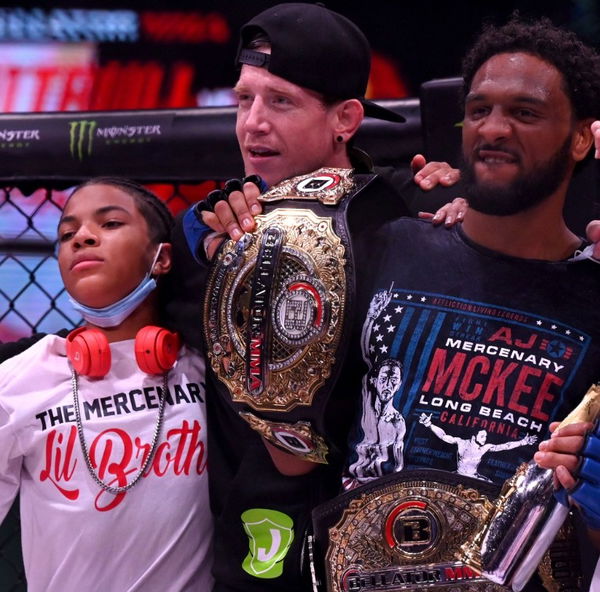 ---
---
Bellator elite A.J. McKee stunned Patricio Pitbull to claim the featherweight gold at Bellator 263. The latter submitted to the former inside two minutes of the first round in the card's main event. McKee also claimed a $1 million prize for winning the Bellator Featherweight World Grand Prix.
ADVERTISEMENT
Article continues below this ad
This was a complete performance from McKee that has now elevated him to a whole new level. Many people have also started talking about his potential move to the biggest MMA promotion, UFC.
ADVERTISEMENT
Article continues below this ad
But there is at least one person in this world who has apprehensions for the star's impending move to the Dana White-led UFC. His father cum coach, Antonio McKee.
In a backstage interview after his son's victory, the former fighter gave insights into what he thought about his win. He also shared his views on UFC supremo Dana White.
"I don't wanna jeopardize my son's career, but I personally think he (Dana) is a piece of sh*t," Antonio told. "It is what it is. I mean, I'm a man, I really have a hard time. But my son is the best fighter in the world whether I like Dana or Dana likes me, it doesn't matter to me."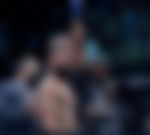 He further added, "he is different. He's A.J. McKee. I'm just a coach so I won't get involved in his relationships with Dana if he decides to go to UFC…But it's only just for the benefit of my son."
WATCH THIS STORY: 5 unknown facts about UFC president Dana White
The coach then described an incident where Dana had kicked McKee out from the nationals. But he's thankful that it motivated McKee to achieve big later.
A.J. McKee vs Patricio Pitbull- in brief
The fight had a slow opening. Both fighters stayed in their position while throwing kicks. Pitbull's disadvantage was that he had a shorter reach than McKee's. The distance favored the longer reach of McKee, which proved to be the deciding factor in the end.
McKee then threw a head kick exactly when Pitbull ducked down. The latter just moved his head directly into the lane of McKee's kick. A couple of punches later, McKee started celebrating as Pitbull was on the canvas.
ADVERTISEMENT
Article continues below this ad
However, the fight was still on and McKee dashed back to lock up the guillotine submission and force the stoppage at the 1:57 mark of round 1.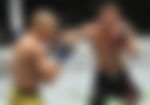 ADVERTISEMENT
Article continues below this ad
With this win, McKee has now grabbed the spotlight. It will be interesting to see his next move as the Bellator featherweight kingpin.
What did you make of McKee's father's statement on Dana White?