Fabricio Werdum vs Fedor Emelianenko Rematch in the Works at Bellator
Published 10/10/2020, 5:49 AM EDT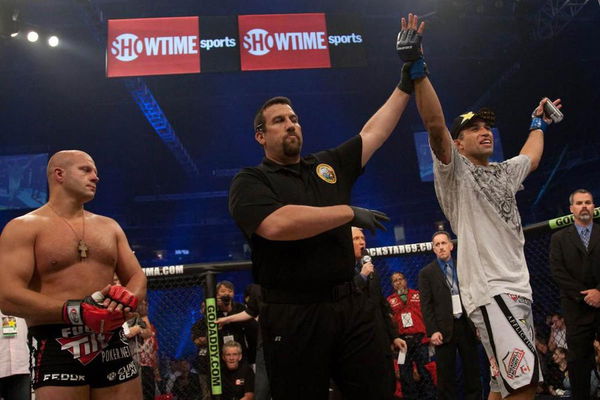 Fabricio Werdum shocked the world in 2010 as he became the first person to defeat arguably the greatest MMA fighter, Fedor Emelianenko. Ever since that moment, fans have clamored for a rematch, but the fighters have gone on their own paths. Now, 'Vai Cavalo' is a free agent. Hence, fans are salivating at the prospect of seeing the duo booked against each other at Bellator. 
ADVERTISEMENT
Article continues below this ad
Former UFC heavyweight champion Werdum said, "In my opinion, I still think Fedor is the greatest of all time, you have to respect the man. He's done a lot of things for 10 years, he beat the best, so I think it would be a fight that everybody would like to see in Bellator, a superfight, a main event. I think it would sell a lot.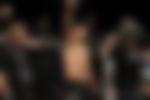 ADVERTISEMENT
Article continues below this ad
The free-agent revealed that he along with his renowned manager Ali Abdelaziz is doing all they can to ensure that the dream fight becomes a reality. The fighter said, "(The talks) really are advanced. Ali went there last week, had the talk, and now it's a matter of Fedor accepting. And he said the other day in an interview that he wanted to do this rematch as well. Since I have a huge respect for Fedor, I'd definitely give him a rematch, not only for that, but also the financial side, the promotion, the whole history we had."
Read: "Fedor Will Always Be My Son" – Fabricio Werdum Teases Massive Rematch
Fedor Emelianenko vs Fabricio Werdum is a marquee match despite their age
ADVERTISEMENT
Article continues below this ad
The Brazilian Jiu-Jitsu legend Werdum has competed in the UFC (winning the heavyweight title), PRIDE and StrikeForce. He holds wins over high-profile names such as Mark Hunt, Gabriel Gonzaga, and Roy Nelson. After winning the UFC Interim Heavyweight Title, Werdum unified the titles when he submitted Cain Velasquez in Mexico. 
Meanwhile, Emelianenko went on a three-fight losing streak in 2010 before going on an impressive run. It culminated with him battling Ryan Bader for the vacant Bellator heavyweight title.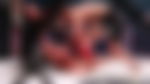 As the two legendary heavyweights try to book the rematch, they are not the same athletes that fought each other back in Strikeforce. With Fedor now 44 and Werdum at 43 years of age, the duo is in the twilight of their careers.
The two legends are coming off wins, with Werdum having defeated Alexander Gustafsson in his last fight in the UFC while Fedor beat Quinton 'Rampage' Jackson. Although past their prime, Werdum vs Fedor will still bring a lot of intrigue from the MMA fan base to witness the finale of this rivalry. 
ADVERTISEMENT
Article continues below this ad
Would you like to see Scott Coker book this martial arts extravaganza?
Read: Fedor Emelianenko is Open to Fighting Fabricio Werdum at Bellator MMA