'It's Kind of Cowardly'- Britain Hart Criticizes Paige VanZant for Her Post-Fight Antics
Published 02/09/2021, 7:59 AM EST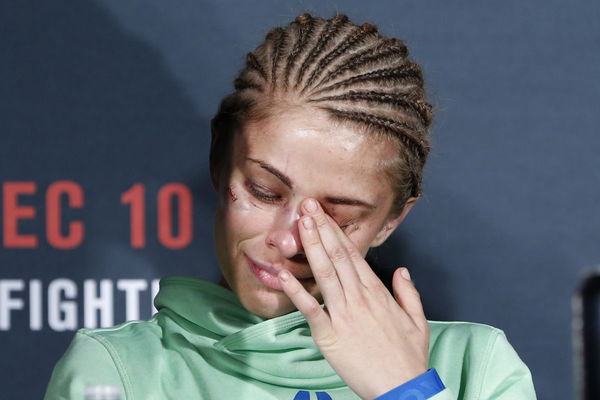 ---
---
Paige VanZant made her highly anticipated Bare Knuckle Fighting Championship debut against Britain Hart, last Friday. VanZant lost the fight by unanimous decision. But one might argue that the promises of her excelling later in her BKFC career were certainly there.
ADVERTISEMENT
Article continues below this ad
However, VanZant decided not to show up for her post-fight interview after the main event of Knucklemania. That gathered some criticism for the highly scrutinized former UFC fighter. Even her opponent, Hart, criticized the action from '12 Gauge' in a recent interview with Morning Kombat.
ADVERTISEMENT
Article continues below this ad
"Honestly, I'm really disappointed in how she handled it. And I don't think she handled it well. And I think it's kind of like you said, For me stealing all her fans. I feel like it's well deserved and well earned. Because with someone putting focus, um, you know, I know it was hard for her and you know, I can imagine that she feels, you know, upset that it didn't go her way. But for me, that's what sets me apart from all these other fighters," said Hart.
"Because if I would have lost that fight, I would have still been out there and with my fans and been like, man, I showed up at the press conference with my head held high that I went in there. And I did the best I could I tried the best I could I wouldn't. You know, I think it's kind of cowardly," she added.
"In some aspects like Mr. An athlete, it shows you that losing, you know, it's not the end of the world. Like if you go and run and hide and don't show your face, you're not really like taking accountability or giving respect to the other opponent who just beat you," she said further.
Paige VanZant is staying put at BKFC
ADVERTISEMENT
Article continues below this ad
Despite her debut loss, VanZant will continue her venture with the BKFC after signing a multi-fight deal with the organization. She is certainly compensated well enough to pursue her career with the promotion.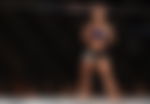 Also, she needs some time to settle into the unique set of rules in BKFC as she is used to fighting in the UFC under different rule-set. Fans can expect a much-improved version of '12 Gauge' next time.
ADVERTISEMENT
Article continues below this ad
What did you make of Britain Hart's comments? Is she fair to call VanZant a coward?