"Give Me a Couple of Beers I'll Get in There"-Michael Bisping Ready to Take on Jake Paul And Logan Paul Together
Published 08/31/2021, 2:28 PM EDT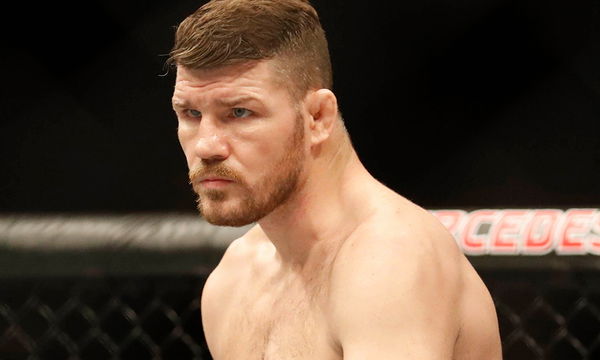 ---
---
Former UFC middleweight champion Michael Bisping believes he can take on both Jake Paul and Logan Paul at the same time in a boxing match. Youtuber-turned professional boxer, Jake Paul, now has a boxing record of 4-0 following a split decision victory against Tyron Woodley this past Sunday.  
ADVERTISEMENT
Article continues below this ad
Michael Bisping interested in a big money fight
The Paul brothers are responsible for the advent of YouTube and celebrity boxing. Soon after their first event, both Jake and Logan turned professional. Since then, Jake has competed in four boxing matches, most recently against former UFC champion Tyron Woodley, and remains undefeated.  
ADVERTISEMENT
Article continues below this ad
Although Jake Paul endured a lot of criticism for his 'gimmicky' boxing fights, his most recent victories have proven his dedication to the sport. The 24-year-old has the undivided attention of the combat sports community, as he continues to further his burgeoning boxing career. Interestingly, MMA legend Michael Bisping was present at Jake Paul vs Tyron Woodley in Cleveland this past Sunday. The former UFC champion appeared in an interview after the event and commended Jake Paul on getting the win. According to Bisping, Woodley could have won the fight had he been more active. 
However, when asked what would happen in a fight between him and either of the Paul brothers, the 2019 Hall of Fame inductee made the following statement.
"I mean this, I'd take them both at the same time. You know, give me a couple of beers, I'll get in there, knock them out and then go for a nap." 

'The Count' may very well be supportive of Jake Paul's boxing endeavors. However, the 42-year-old believes there are levels to the game. And although a fight between him and either of the Paul brothers would be a fun watch, it doesn't seem Bisping will be willing to give either of them an opportunity to do so, at least for now.
Who will Jake Paul fight next?
Until now, there were questions surrounding Jake Paul's skills as a boxer, considering the quality of opponents he had faced. However, following his most recent victory against a decorated MMA champion in Tyron Woodley, the 24-year-old has displayed an ability to stay composed even in adversity.
ADVERTISEMENT
Article continues below this ad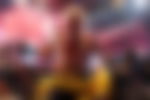 As of now, there are several fighters that Jake could take on next. The very first would be the rematch with Tyron Woodley, which hilariously depends on Woodley getting an 'I Love Jake Paul' tattoo. Then there's the fight with Tommy Fury, who fought on the undercard this past Sunday and called Paul out in his post-fight interview.
The Problem Child has also expressed an interest in taking on Conor McGregor, Floyd Mayweather, Nate Diaz, and many more stars in combat sports. And considering his current trajectory, it won't be a surprise if we soon hear about Jake Paul taking on another big name in a boxing match.
ADVERTISEMENT
Article continues below this ad
What do you think? Who will Jake Paul fight next? Let us know in the comments.
Watch This Story: Jake Pauls Tattoos: Do They Make Any Sense?