MMA Community in Shock As Kobe Bryant Passes Away in a Helicopter Crash
Published 01/26/2020, 6:06 PM EST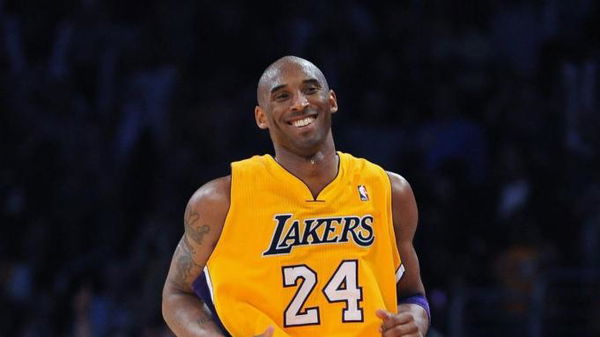 NBA player Kobe Bryant has died in a California helicopter crash, reports said. He was 41 years old. The retired Los Angeles Lakers star was going in his private helicopter over Calabasas for a basketball game when a fire broke out, sending the chopper spiraling from the sky, by TMZ Sports.
The accident happened around 10 a.m. neighborhood time amid foggy conditions in the slopes sitting above Calabasas, with the Sikorsky S-76 chopper starting a wildfire on sway that hampered the journey, as indicated by The Los Angeles Times, which affirmed the passing of Bryant and four others on board.
Bryant's wife Vanessa was not among those on board the chopper, yet his 13-year-old little girl Gianna was, as per reports. The family is survived by the couple's other three girls: Natalia, 17; Bianka, 3; and Capri Kobe Bryant, brought into the world last June.
Bryant, a Philadelphia star, featured for two decades with the Lakers, winning five titles and making 18 All-Star Games before hanging up his shoes following the 2016 season.
MMA Community Reacts on Kobe Bryant's death
Kobe Bryant's family has received love and support from around the world. Bryant has left a legacy behind his name for the sport. To celebrate that legacy, many MMA fighters took to social media to pass their wishes to Bryant's family and show their support in such an untimely hour.
Kobe Bryant will forever remain a basketball GOAT
Kobe Bryant's death has taken the entire MMA community by shock. Dana White, Daniel Cormier, and Nunes also took to twitter to show their love and support to Kobe Bryant. The five-time NBA champion was no more unusual to the universe of combat fighting. While he never contended, the man named "The Black Mamba" frequently plunged his toe into the world of MMA with undertakings, for example, ESPN's "Nitty gritty," including former UFC champion Daniel Cormier, and his drink Body Armor, which has been unmistakably highlighted everytime on the scales at formal weigh-ins and public interviews.
We, at Essentially Sports take this platform to convey strength and love to Kobe's family and friends.