10 Fighters We Need to See in ONE Championship
Published 08/21/2021, 1:25 AM EDT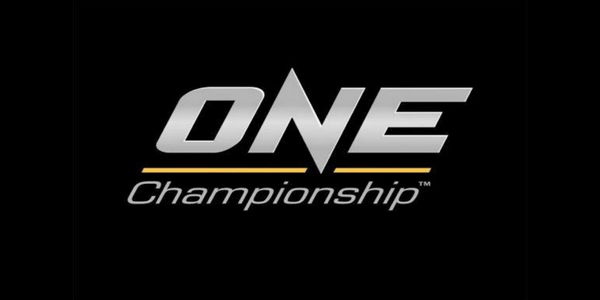 ---
---
ONE Championship is always on the lookout for new and exciting talent, and the biggest stars if it fits their brand. They won't hold back on an offer when it makes sense, which is why the organization was able to lure in stars like Demetrious Johnson, Eddie Alvarez, and Sage Northcutt, among others.
ADVERTISEMENT
Article continues below this ad
And with the popularity of mixed martial arts consistently growing, the options have become abundant. Here are a few fighters we would love to see compete under the ONE Championship banner.
Petr "No Mercy" Yan (15-2)
ADVERTISEMENT
Article continues below this ad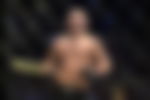 Back in March, Siberia's Petr "No Mercy" Yan infamously lost his UFC bantamweight belt after connecting on an illegal knee at the expense of Aljamain Sterling. The knee would cause the fight to end via disqualification, making Sterling the new kingpin of the division by the letter of the law. So, why is this relevant? Under the ONE Championship ruleset, Yan's knee would have been legal—even encouraged. The fight would have ended, the champion would have retained his belt and there would be no controversy afoot. Instead, Sterling has been subjected to a tidal wave of criticism from the fans who question the legitimacy of the stoppage. Claiming Sterling is not the real champ, but rather a 'paper-champ' fill-in until the rematch commences. Meanwhile, Yan has had money taken out of his pockets having dropped the belt, and the division has been put on hold while Sterling recovers from surgery. Oh, what could have been.
Stipe Miocic (20-4)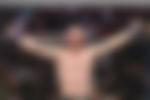 Unhappy with his contract situation in the UFC, Stipe Miocic has already teased fighting under the ONE Championship banner. The former two-time UFC heavyweight champion is widely regarded as one of the best heavyweights in mixed martial arts history, and adding the ONE Championship heavyweight strap to his trophy case would further solidify that notion. So why not give him a shot? Reigning heavyweight world champion Arjan Bhullar is down with the idea. The prospect of a Bhullar vs. Miocic super fight is enough to give any MMA fan chills.
Valentina "Bullet" Shevchenko (21-3)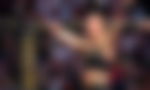 Shevchenko moving to ONE Championship makes all the sense in the world. Aside from exposing her to a novel fan base, Shevchenko would have the opportunity to compete in multiple disciplines. As a mixed martial artist, Shevchenko is dominant, but many fans are not familiar with her roots in the striking realm. Prior to her MMA journey, "Bullet" competed as a kickboxer, compiling a professional record of 57-2. Additionally, she is an International Master of Sport in Muay Thai, opening the door for her to compete in all three of the aforementioned disciplines should she align with ONE.
Michael "Venom" Page (19-1)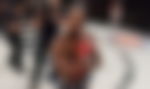 England's Michael Page has recently hinted at leaving Bellator in favor of the UFC, but there's an argument to be made for Page to join ONE instead. As the home of the best strikers in the world, ONE Championship would provide a superior stage for "Venom" to showcase the striking repertoire that has made him internationally recognized. ONE's welterweight division features a handful of dangerous strikers, which would no doubt give Page a run for his money. He would certainly be tested in both organizations. But for Page, the superior business move would be to fight fire with fire and strike his way into contention for the ONE Championship strap.
Roberto "Robocop" Soldić (18-3)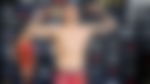 While he may not be a household name, Soldić has been dominant in the Serbian and Polish regional scene since 2015. Originally from Bosnia and Herzegovina of Croatian descent, "Robocop" has won his last five bouts—four via knockout—and has not tasted defeat since 2018. With 15 knockouts in just 21 fights, Soldić is internationally feared and respected. Ideally, he could slot into the welterweight and/or middleweight division in ONE Championship, setting him up for potential future bouts with the likes of world champions Kiamran Abbasov and Reinier de Ridder. Of course, that all depends on if the 26-year-old Soldić can defeat the contenders who stand before him in either weight class. Regardless of weight, Soldić would make an outstanding addition to ONE Championship's deep talent pool.
Jarrah "Jordanian Lion" Al-Selawe (16-3)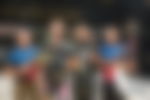 According to most evaluators, Al-Selawe sits firmly atop the Middle East's regional pound-for-pound rankings. As the reigning Brave CF welterweight champion, Al-Selawe is the ideal type of rising star that ONE Championship would benefit from adding. He features a well-rounded repertoire, equally as dangerous on the ground as he is on the feet. The proof is in the pudding. Al-Selawe has compiled six knockout wins, five submission wins, and five wins via decision. Known as the "Jordanian Lion," he has only lost once at his natural weight, a defeat that he would avenge three years later. It's interesting to think about how Al-Selawe would fare should he take the next step in his career and join ONE Championship.
Tenshin Nasukawa (4-0)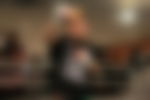 Talk about a no-brainer. Nasukawa is already a massive star in his native Japan, having competed there for the vast majority of his combat sports career. A phenom of sorts, the 22-year-old holds a professional kickboxing record of 41-0 with 30 knockouts. This is in addition to his 4-0 record in mixed martial arts. He even holds a close but controversial decision victory over Rodtang Jitmuangnon, the current Muay Thai pound-for-pound king, making a rematch in either kickboxing or Muay Thai all the more enticing. Should he join ONE Championship, Nasukawa would have the opportunity to compete as a two or three-sport athlete while significantly growing his own brand in front of a massive audience. Oh, and he's also fought Floyd Mayweather in a New Year's Eve boxing exhibition as a 20-year-old.
Eduard "Lionheart" Vartanyan (22-4)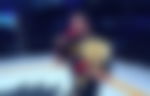 Vartanyan has been an eastern-European regional scene stalwart for years now competing primarily in Russia-based Absolute Championship Akhmat (formerly Absolute Championship Berkut). At 30-years-old Vartanyan is a former ACA Champion and has compiled 22 wins with six knockouts and four submissions. He has never lost consecutive fights and is currently riding a four-fight winning streak. Firmly entrenched in the prime of his athletic career, the time is now for Vartanyan to take the jump and join ONE Championship's 155-pound division.
ADVERTISEMENT
Article continues below this ad
"The Korean Tiger" Jung Young Lee (7-1)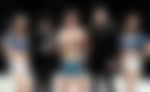 One of the best prospects in Asia, South Korea's Jung Young Lee is a can't miss rising star. The 25-year-old has never met a man he couldn't defeat, knocking out Se Young Kim—the man responsible for Lee's lone loss—less than two years subsequent to their first meeting. Nowadays, Lee is riding a four-fight winning streak which includes his most recent victory: a 10-second knockout to defend his Road FC featherweight title. Should "The Korean Tiger" take the next step in his career by aligning with ONE Championship, he would make a welcome addition to the deep 145-pound division, adding youth, speed and devastating power.
ADVERTISEMENT
Article continues below this ad
Mukhamad Vakhaev (9-4-1)
Talented heavyweights are notoriously hard to find on the regional scene. So why not add a Russian submission ace to ONE's heavyweight stable? Mukhamad Vakhaev had a rocky start to his professional career, losing four of his first seven professional bouts. Since then, the Russian standout has been on a tear, winning each of his next seven fights and capturing the vaunted ACA heavyweight strap. A move to ONE Championship would represent a significant step-up in competition for the 31-year-old titan. As he enters the apex of his career, Vakhaev is primed to ascend.