Bi Nguyen Coming Into Ritu Phogat Fight With a Huge Chip on Her Shoulder
Published 05/10/2021, 2:10 AM EDT
---
---
ONE Championship women's atomweight star Bi "Killer Bee" Nguyen doesn't feel like she has been able to showcase her true potential as a fighter in her short time in the promotion. Heading into her next fight, the Vietnamese-American wants to prove to fans that she has so much more to offer than what they have seen from her performances so far.
ADVERTISEMENT
Article continues below this ad
Nguyen is set to face Indian wrestling champion Ritu "The Indian Tigress" Phogat at ONE: DANGAL, a tape delayed event from the Singapore Indoor Stadium in Singapore that airs on Saturday, 15 May.
The 31-year-old martial arts veteran says she has learned the lessons needed in her recent fights, and is now entering the Circle with something to prove.
ADVERTISEMENT
Article continues below this ad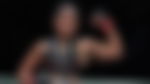 "It's thoses lessons you hate to learn, you know. But I feel like they're all the greatest lessons, the ones you hate to learn because that last loss really hit me. And I had the best camp, the best conditioning," Nguyen said.
"I am going into this fight with a huge chip on my shoulder, which I feel like that's when I perform and function the best. So, it has been great for me, honestly. It sucks that I had to take a loss to revamp me, but this is where I am and I'm happy for it."
Nguyen joined ONE Championship in 2019, defeating Dwi Ani Retno Wulan impressively via first-round technical knockout. However, she ran into a bit of trouble against Myanmar's Bozhena Antoniyar in her next bout, dropping a close split decision that same year.
However, matters didn't improve with back-to-back losses to top-rated atomweights Stamp Fairtex and Jihin Radzuan.
Nguyen feels that this fight against Phogat represents her chance to turn her career around in ONE Championship.
"Somebody told me that I've always had hard matchups, but I really don't think they were hard matchups. I think I'm here, and I deserve to fight the best of the best because I think I am the best. I don't know, it's hard to explain. I guess it's just how things have gone, it's been a little bizarre for me," Nguyen said.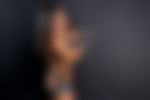 "I think the Bozhena [Antoniyar] fight, I took it and I think it was a little bit of a robbery. The Stamp [Fairtex] fight, she was the better one that night. But man, was that a good fight. So it was hard to be disappointed in those. The Jihin [Radzuan] fight I definitely think I underperformed.
"So here I am. I know I'm one of the best. I think a lot of my fans know that too, and it's time for me to prove it. It's time for me to put on a clinic against a new upcoming fighter."
Having lost four of her last five, the pressure is on Nguyen to pull out a victory. She's certainly in a rough spot. But "Killer Bee" feels her circumstances will only bring out the best in her, and that fans will finally get to see and understand what she is capable of.
Nguyen vows to fight a smarter, more technical fight.
"I think that's the problem. I think I haven't felt enough pressure. I think having been a fan favorite and putting on such great shows, all of my fights are so exciting. And my fans love me for it. So I think that now, I feel the pressure. But it's personal pressure for me to prove myself to myself and to my supporters what I really can do," Nguyen said."
"I think the last couple of fights, I had just been going through the motions at camp. This one, I enjoyed every little bit of it. I conditioned a lot more this camp, and I'm the best conditioned now. I've been doing lots of wrestling, lots of everything. Honestly, I've obviously prepared for the opponent that I have, but I think the big difference between this one is my enjoyment and my conditioning."
ADVERTISEMENT
Article continues below this ad
ONE: DANGAL features a host of Indian martial arts stars, and aims to showcase the very best that India has to offer.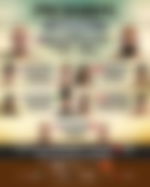 In the main event, Indian wrestling champion Arjan "Singh" Bhullar challenges Filipino-American superstar Brandon "The Truth" Vera for the ONE Heavyweight World Title. Other Indian athletes scheduled for action include Gurdarshan "Saint Lion" Mangat and Roshan Mainam.
ADVERTISEMENT
Article continues below this ad
Nguyen knows all eyes will be on Phogat, who is one of India's biggest sports stars. She knows the odds are stacked against her. But the Vietnamese-American remains confident in her abilities, and promises her fans a much-needed victory.
"It's personal pressure. Like I said before, I definitely feel personal pressure. I know how good I am. My fans know how good I am. It's time for me to prove it. It's time for me to fight smarter and get the win, and it's not enough to just put on a show. It's time to show it now," Nguyen said.