Conor McGregor's Friend and Teammate Artem Lobov Returns to MMA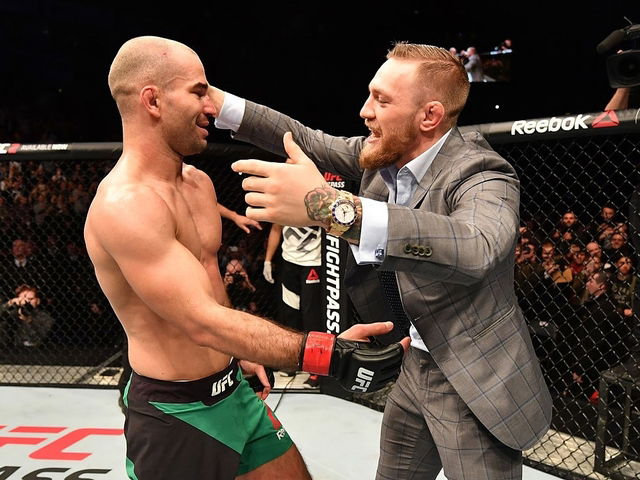 Artem Lobov is making his return to mixed martial arts. The fighter out of SBG Ireland has signed a one-fight deal and will most likely have the fight at the end of the year.
Lobov is most famously known for being a training partner of Conor McGregor and his friend as well. "The Russian Hammer" hasn't competed in MMA for the last two years. His last fight came under the UFC banner against Michael Johnson in October 2018. The news of the signing was first reported by The Mac Life.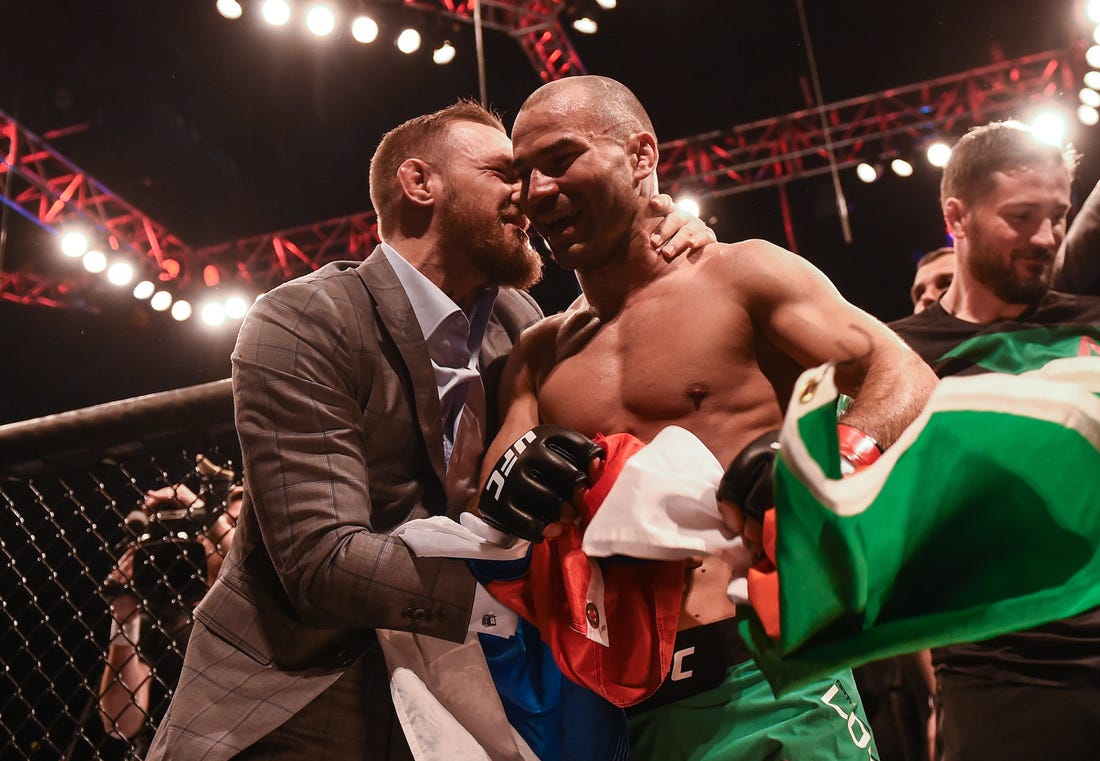 With a couple of years out of the game, Lobov is ready to make a return. He has signed with the Arena Fight Championship. His first opponent will be Ylies Djiroun and the fight will, reportedly, take place in France this December.
MMA in France has just been legalized earlier this year. Consequently, we're seeing a number of promotions heading to the European nation.
For the unacquainted, just like fans hilariously hail the likes of Alex Caruso and Brian Scalabrine as the GOAT in NBA, Lobov is their counterpart in MMA. Despite being an average fighter at best, he is often given magnanimous titles by the fans.
Lobov first came in the spotlight when he competed in The Ultimate Fighter for Team McGregor against Team Faber. He would go on to lose in the finals of the show.
Artem Lobov was also a key figure in building the rivalry between Khabib Nurmagomedov and Conor McGregor. It was after Khabib had a physical confrontation with Lobov that McGregor decided to stand up for his friend and ended up throwing a dolly on a bus containing UFC fighters.
Artem Lobov most recently competed at the Bare Knuckle Fighting Championship
Even though Lobov had stayed away from MMA, he didn't stop competing. After being released from the UFC, he signed a three-fight deal with the BKFC.
He fought Jason Knight in his bare-knuckle boxing debut, winning the fight via unanimous decision. His next fight was a grudge match against retired boxing world champ Pauli Malignaggi.
The latter had a back and forth with Conor McGregor. Moreover, he also had a physical altercation during the BKFC media of Lobov's fight against Knight.
Lobov survived the earlier onslaught from Malignaggi and kept coming forward in the later rounds. Thus, he ended up notching another unanimous nod from the judges. His last fight was a rematch against Knight, which he won by a fifth and final round knockout.