Demetrious Johnson Says MMA is Not a One Man Show- Draws Parallels With eSports
Published 12/24/2020, 12:31 PM EST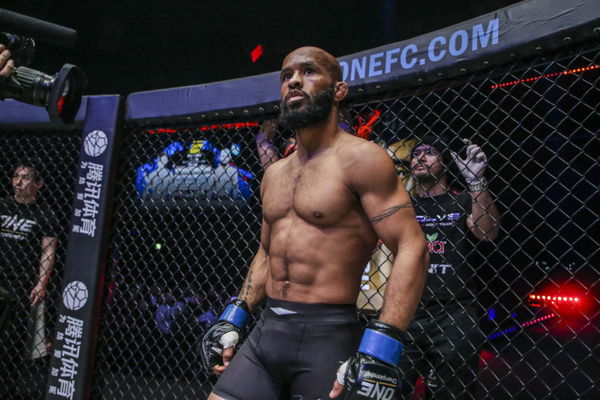 ---
---
Former UFC champion Demetrious Johnson has a new promo. An avid gamer, Demetrious Johnson can be found on his Twitch channel between fight camps. While he is one of the greatest fighters the MMA community has seen, DJ's true passion is gaming. Now he recently tied up with Tom Clancy's Rainbow Six to drop a promo for Siege.
ADVERTISEMENT
Article continues below this ad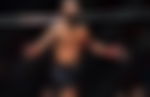 'Mighty Mouse' has had a standout career in MMA. Having won the UFC title in 2012, DJ would go unbeaten, defending it till 2017. He holds the UFC record for the most consecutive title defenses in the promotion's history. 'Mighty Mouse' now showcases his craft under the One Championship banner.
ADVERTISEMENT
Article continues below this ad
Read: Top 10 UFC Moments of the Year
Demetrious Johnson ties up with Rainbow Six
DJ would take to Twitter to showcase his latest promo. The former UFC champion has tied up with Tom Clancy's Rainbow Six to promote the game. Speaking in the promo, Mighty Mouse explains, "A lot of people might look at mixed martial arts and see it's a one-man show, but that's not the case. When it comes to winning a championship fight, I'm in there, it's one on one, but in order for me to get there, I need a team behind me to make sure I succeed."
He went on to say, "Since I was five years old, every game that I played, mostly RPG, first-person shooters and when it comes to the crossover of the skillset in mixed martial arts and eSports gaming is constant learning."
Johnson's career in MMA and eSports
"I've been doing MMA for 13 years and I'm still learning," Johnson continued. "I've been playing games for my entire life and I'm still learning. One of the reasons why I love playing Rainbow Six Siege is, it's not just me going in there and doing it by myself, I have a team I can coordinate with and we either fail together or we win together."
ADVERTISEMENT
Article continues below this ad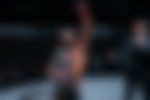 Johnson joined Twitch in 2015. DJ built a following in the streaming service by playing immensely popular games like Fortnite and World of Warcraft.
Mighty Mouse will now look to conquer One Championship and win his first-ever title in the promotion. He will face Brazilian champion, Adriano Moraes, with the fight scheduled for February of next year.
ADVERTISEMENT
Article continues below this ad
Read: Former UFC Champion Demetrious Johnson Returns to Fight at ONE Championship