EXCLUSIVE:- Niraj Puran Rao Talks About His Life, Goals, and One Apprentice
Published 05/07/2021, 10:57 AM EDT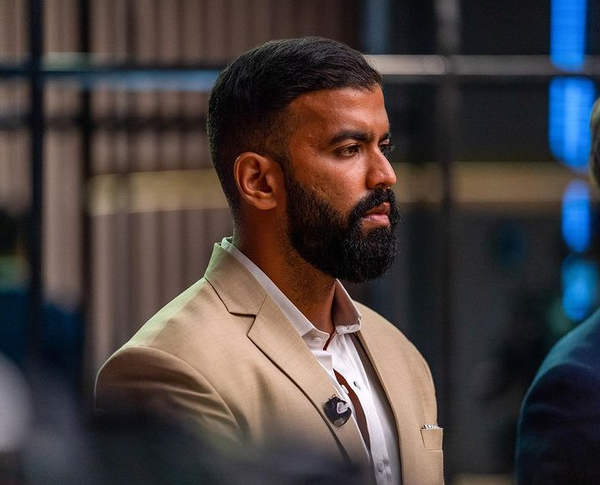 ---
---
As India continues to boast its greatness on a global platform via elite individuals, young entrepreneur Niraj Puran Rao is clearly getting in a similar bracket with them. Already a successful entertainer and entrepreneur, Rao has also been an athlete his whole life.
ADVERTISEMENT
Article continues below this ad
From professional football to Martial Arts, he has embraced it all. Meanwhile, Rao also has an MBA in sports management and is currently India's hope for the sensational One Apprentice.
As he continues to showcase his skills at Apprentice, Essentially Sports was fortunate to have him on board.
ADVERTISEMENT
Article continues below this ad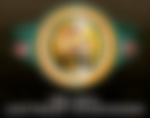 A glance at Niraj Puran Rao
Niraj Puran Rao:- Sports. That is such a big market. And if you think about it, it's very complimentary. The target audience for both the MMA market and the East is pretty much the same, a majority of. Now, they have with Apprentice they have branched out into encrypted content. They understand what times we are living in, where everybody is consuming so much content, and having a novel content on your hand is like a (unintelligible). So, definitely kudos to the vision of the management specifically. Coming back to what Apprentice was meant in terms of my learnings.
For me, the biggest takeaway, or the biggest, the best thing that happened to me at apprentice was I got to compete with individuals from across the world. And I'm not talking average individuals, these are individuals who have excelled in almost all fields of their life. So definitely competition is something what really drives me and differences gave me opportunity to compete within the world.
ES:- As you mentioned, One has always brought something new to the platter, where it also came up with the MMA thing. When Chatri Sityodtong launched One Championship, It wasn't just about MMA; it had its own Muay Thai bouts; it had its own kickboxing bouts. So it was more of a more packaged form of combat to the fans and fans were really excited to see this and with this Apprentice, Chatri has always brought something new. How was it working with him considering that you are also an entrepreneur? What was it working with Chatri Sityodtong and the entire team of One Championship ?
Niraj Puran Rao:- Now, I thought that I have been extremely, extremely fortunate to had the opportunity to spend time with Chatri. And you know, the added passion drives you, thinking something on the similar lines, which even Steve Jobs said that always follow your passion and will lead you astray. That is so so true in case of Chatri. One thing which comes off right off the bat when you talk to him is that this person is so passionate of whatever he does, the way he talks from the way he conducts his business, passion is central to what he does. Now with that, he has a very sound business acumen as well in terms of the market wants, what he have, and how to portray the company markets. So definitely, as an entrepreneur, it was the best that could have happened to me to be under specific term.
And just conduct yourself in a situation in a business environment, which is so highly volatile. I mean, especially in today's times, business markets are so volatile, there are so many uncertainties everywhere, stripping out your way through that. And above all, above all, I think Mr. Sityodtong is extremely humble in his conduct. And that is something that really touched me, is that he's the man who got it. It's a billion-dollar startup, One Championship. [Sityodtong] is a man who is literally running the livelihoods of so many people. And has a company which is which is being viewed, One Championship is being viewed by millions all over the world, and the numbers are still growing.
Just imagine the kind of pressure this guy must be going through on a daily basis. And being said, always, he's so humble with the consensus in general. I mean, sometimes passion makes very you volatile, intolerant a little hasty at times, but in his case, he's always been very understanding and humble. So I mean that I really, really about his humility.
ES:- You and Chatri have one thing in common that you guys both have been athletes in your life in the earlier stage. Chatri has been into martial arts. You have been into football. This kind of thing like as you mentioned, athleticism brings a lot of energy into your life that you can channelize into different sectors. So did you ask him about these things, about sports, behind the scenes. Like did Sityodtong speak about the experiences he had during early stage?
Niraj Puran Rao:- I mean, yes. I mean, not just me, all of us as, contestants, we had access to Mr. Sityodtong. Not, not really, not a lot of times, because you know, we were putting so many rules and regulations, whatever time he got, that ended up talking about his experiences as an athlete, as a young entrepreneur, the problems that he faced as a youth, you know, Father leaving him, the Asian financial crisis, this time, the Wall Street. So definitely he made it a point that he talks about his own journey, not because he wanted to talk but because we as contestants could learn what he has gone through. So definitely there were moments with our private life.
ES:- Winner of The Apprentice gets to work with Mr. Sityodtong himself. And considering that you're such a great entrepreneur for our country, do you have any special plans in your mind? If you win the show? Do you get to see an event in India of one championship? Maybe headlined by Ritu Phogat or someone?
Niraj Puran Rao:- Oh, definitely, definitely Raj., I'm telling you, if I'm to win the apprentice, I'll make sure that India becomes the next big thing in Asia, that India Because see, we being in the sports industry, for as long as I have, we have a treasure trove of talent, where we fall short is that we don't have the adequate infrastructure behind that talent. I mean, in some sports like cricket, the infrastructure is word class, the management infrastructure, other sports are still catching up. So definitely having some somebody like One championship behind you, and having the talent that we have in the country, it's the perfect combination.
ES:- One championship has always put the spotlight on Indians, I mean, India always had the talent, but it looks kind of getting looked over before One Championship came in. Now, we have so many household figures. Now we have Ritu Phogat who is a superstar right now, we have Pooja Tomar we have Rajender Meena, so many other Indians, you are there representing India at One Apprentice Do you think one has put the absolute spotlight on Indian MMA or do you think that there is still work that needs to be done?
Niraj Puran Rao:- Raj definitely, definitely, without a doubt, India is a big, big market for them and their strategy in terms of how they go forward, India is going to play a very key role in that strategy. And hence, they have invested a lot in the Indian athletes in getting a contestant from India, for the apprentice show. These are all just part of their strategy, because India is a big market for them. And they understand that the culture in India is very, very similar to the culture of One Championship, in terms of the respect, honor, integrity. These are values which are very, very pan Asian, and India, like, for example, Ritu Phogat. You know I have met Ritu Phogat at the competition and also had the opportunity to talk to her a couple of weeks back. So, Ritu is like the upcoming star. She has already proved her mettle at One Championship.
But of course, that's not the end of it. There are many more titles, many more victories that lay in front of her, and the other respective athletes at One. The Indian athletes. So at this point it I think as a country, it's a very, it's a moment of pride that more of- more of Indians are representing India on a global stage, a stage like One Championship. And definitely, definitely going forward, India is going to play a major part in One Championship, for sure.
I mean, we are going to see more people like on the management side, for example, just straying a little bit off from your question. We already have so many management officials that are Indians. I mean, so many of the top, top management officials are Indians. Mr. Hari Vijayan and, for example, and many others. So they already know that as Indians, like as a country, we can deliver, be it management or be it as athletes on field. So definitely, definitely it's just a matter of time that we see more like more Ritu Phogats representing India.
ES:- Coming back to One Apprentice, like obviously, you are one of the toughest competitors over there. You have really got an experience. Who do you think would be your tough competitor, the toughest competitor that you're going to face amongst all the other 15 contenders?
Niraj Puran Rao:- See, you know, Raj, just taking a step back, talking a little bit about the athletes or about the contestants itself. There are these are the 16 individuals who have come from literally across the world. I mean, this is the first time that a non-scripted show has got such a multicultural group or contest candidate list. Now, these different people have come from different walks of life. The only thing that connects all of them is their love for sports. But apart from that, if you talk about sheer business experience, there are people from the aviation industry, there are people from the tech industry, there are people from the sports industry, like me. So the industries are so varied.
There are people with so many different skill sets. But I feel my particular line if you ask about me who I feel that is the toughest competitors for me. I would say two people. One is Louie from Philippines and second would be Iryna from Russia. I feel that both of them are very, very well rounded as business individuals. I mean, they are physically fit for sure without a doubt. But even on the business front, they are very well rounded. So yeah, Louie and Iryna for me.
ES:- So, considering you've been an athlete. What do you feel like- football? Like, do you feel that you could have been in martial artists? You have already been into a football what grabbed your interest into martial arts, maybe as a fan, or maybe as an administrator, because you're into the sports industry. What grabs your interest, particularly into this combat field?
Niraj Puran Rao:- So Raj, that is not something that not a lot of people know about me is that I am also a black belt in Shotokan, which is a form of martial arts. And that is something that I used to pursue. Karate is something that I used to do in my very, very young years, teenagers years, along with football. So martial arts was always something that I was interested in. But just because football was the, was the center, like the central thing that I wanted to do. Some martial arts was always something on the periphery. But definitely, if not for football, I would have been either a boxer or an MMA fighter. I mean, as a sport, that is something that I would have liked to choose, if not for football.
ES:- Okay, so the law for martial art actually, was there all of this for you, but people couldn't notice that, like me, I didn't know that you were actually a black belt. It's great to know. So who were your favorite martial artists or your favorite fighters when you grew up watching this sport?
Niraj Puran Rao:- I feel, I mean, for any child who's grown up in the 90s, Jackie Chan is the number one action hero. I mean, not a martial artist, person by profession, but like this, somebody who represents martial arts. I mean, Jackie, I have grown up watching Jackie Chan's films, and I mean, the kind of things that he does. Every child has fantasized at some point that what if I was Jackie Chan? So of course, like, but from from like somebody who plays the sport professionally, I would say GSP is somebody that I really look up to. And I had the opportunity to meet him in person. So definitely, I think he's one of the- he was in his prime one of the most complete athletes, not just a complete martial artist, but a complete athlete.
And like from the current batch of one championship, I feel there are two athletes which really interest my fancy. One is DJ, Demetrious Johnson, the 'Mighty Mouse', and second is Brandon 'The Truth' Vera. I feel both of them are such such intelligent athletes, I mean, not just strong, they are world champions, that's for sure they have proved their mettle inside the octagon, but also outside. I mean, they are such successful businessmen. They are philanthropists, they, they are running multiple organizations. So I feel these two athletes are somebody I really look up to not just because of their physical progress, not because they have won the championships inside the ring, but also their persona outside the ring.
ES:- So, like, One Championship competes, when it came down to the market, it started competing with the absolute top tire figures like the UFC, Bellator, and it surpassed them to a certain extent, like UFC still trying to get into the Asian market. It plans to launch something. But One championship is already has gotten a hold of not just in Asia, but it has reached USA. So how do you think as a role model, it is different from the other organizations? I mean, obviously, it has got a unique roster; it has got unique ideas, but as a business role model, how do you look up to when championship comes with the other promotions?
Niraj Puran Rao:- I definitely am of the opinion that One Championship is one of the few organizations in the world not just in the MMA business, not just in the sports industry, but in business as, as, as a whole. One Championship is led by individuals who are extremely, extremely forward looking for visionaries in their own sense, and who are very agile. I mean, the business model of One Championship is very intellectual property heavy, and asset light. So because of that, it gives them a lot of room to move around. Like how many organizations could go from MMA to reality shows? These are two very distinct business models- to E-Sports. I mean, come on, E-Sports is still somewhat similar to sports, but it's a totally different infrastructure. So just the current verticals that One Championship has with MMA promotion with the e-sports vertical and now with unscripted entertainment content stack. These three are so complementary to each other, but at the same time, they are totally different. So this is something that One Championship brings to the table- their unique perspective and the way they run their business, which no other, no other MMA promotion in the entire world does.
ES:- One Championship also has their new studio has their own studio, they deploy a lot of time making documentaries, movies. I recently saw documentaries on Ritu Phogat; I saw documentary on Aung La Sang. And so they're really putting entertainment. These documentaries and documentaries are not just for entertainment . They also preach the lifestyle that Ritu Phogat or are all the other legends have. So what brought Chatri Sityodtong into this concept? Have you got any idea because he was totally focused into martial arts? And like suddenly one studio or the idea came up? And how did you look into that idea?
Niraj Puran Rao:- See, I feel that this was not a random decision; I feel that this was a decision which was made years back, and only the foundations of it were being laid all these years. And in the last couple of years, when the right time came, that is when they launched One Studios. That is what I'm telling you, these individuals are extremely, extremely intelligent. Especially, Mr. Sityodtong. And see, it's a no brainer if you're about it, content is always everyone's phones, Netflix, Amazon, and a plethora of odd platforms, we craving for more and more content, at the same time is not as much novel content, especially the sports industry. You've got very, very limited content. With One apprentice, a content, which is not just sports, but also this thing with a very unique take both sports and reality. So, I mean, content is the word. 
Let's not forget that One championship at the end of the day is a sports media property. It is not another promotion, but it's a media property at the end of the day. So getting into content was just a matter of time.
ES:- Coming back to One Apprentice, was it physically challenging for you? Or was it more of a mental challenge, because you have been through both the phases, physical and mental tests- which was more demanding?
Niraj Puran Rao:- I think on both parts, and exactly called the toughest test in history, on both physical as well as mental, it was so so blo*dy exhausting. I mean, it is a different ballgame altogether compared to something else.
Reality Television is very, very exhaustive process, the shooting of it, and add to that the global pandemic that we are going through. So definitely, it was a lot of stress on the physical front. On the emotional front, on the mental front, on the intellectual front, it was a different ballgame altogether. Because the competition, the challenges in the competition was structured in such a way that it tests all aspects of you as an individual. Not just your sale skills, but also your conceptualization skills, your marketing skills, your operational skills, all of that. And you're competing against the best in the world. So definitely, it was very, very exhaustive, but for me, it was more mentally exhaustive than physically exhaustive.
ES:- Like we saw, we got to see Ben Askren, and so many other elite MMA fighters into the show. And obviously, it was really a great experience. I saw you on screen and I was like, maybe I could have met them in person, it's a great thing to achieve. Now we saw Ben Askren getting into the ring with Jake Paul, and it was quite evident he is reputed striker, and almost an entire boxing family is familiar with him getting now so do you really favor this time that youtubers or bloggers getting into the combat world? Do you feel they're taking somehow part of the glory from the fence? Or do you feel that it's okay, if they've got the guts and the will and odds to compete?
Niraj Puran Rao:- You know Raj, it's an interesting case study. But you know, going forward, Jake Paul vs Ben Askren gonna be a very interesting case study for all of us. Because never has this happened before that an amateur fighter gets- this is almost like a scene from Rocky, that a fighter from no, I mean, not nowhere, but from a totally different field is fighting the top dog. I mean, Ben Askren is not at his prime right now. But he was once upon a time, and he's still a very big name in the MMA world. So the, the line between legends, between celebrities, and the common man it is getting blurred every single day. Social media has done that. And it's doing that on a daily basis. So I feel, I feel, I don't think it was a bad thing. I genuinely don't feel it's a bad thing. If any has opened up a totally new avenue.
I mean, something like this could happen again, on a bigger scale. Just imagine, I don't know, some another famous YouTuber, or a challenging Brandon 'the Truth' Vera. And if it has to happen, just imagine the publicity it will get.
The storylines from a PR perspective, from the actual community perspective. I don't think it takes away any glory from the fans. A little bit here and there in the short term, I think yes, but on in the longer term, I feel that it opens up, it really opens up the fields. And it makes for good content, if anything.
ES:- We recently saw UFC brought back their fans into the arenas in USA, Florida, USA 261. It was a full house show. But somehow India or several other countries are still dealing with COVID-19 and there is still threats going on, like the idea of bringing the fans into the houses right away? Or do you think that we could have planned this after some time, because IPL is happening without any fans, Bellator is happening without fans? So many events are happening without fans? So what's your take on it?
Niraj Puran Rao- I think no, I personally think that we are still a very long way from the pandemic getting over and getting the fans in, I don't feel it was the right move. If anything, if anything, this should be the time where technology is being amplified. I mean, what if VR, virtual reality, could be used for getting, giving the fans at home, the in-stadium experience or virtual reality or augmented reality? I feel these two technologies in particular, this is the perfect time to implement them.
Rather than getting the audience, the fans into the stadium, and definitely not in a place like Asia. I mean, like India, for example, or most of the Asian countries, most of us, we have, we still have some structural deficiencies, and the sheer population, especially in our country, man. So I mean, for another two years, at least two years. I don't see and I hope we have no stadiums in the- we have no fans in the stadiums.
ES:- That's really a great thing to know. And obviously I personally feel that people should implement and follow these things, because people who really sustain and are prevail in Asia only know how tough the times are. So yeah, it's really great to know.
The other side of Niraj Puran Rao
ES:- So I would come back to your personal life right now, you've donned a lot of caps, we all know you've been a footballer, I just came to know that you have also been a martial artist, an entertainer on-screen, an entrepreneur. Which is the toughest role that you had? I mean, obviously, you have found success in all of it; you had your own struggles and sure you had your own journey and all of it, but which part was in which role? Did you feel that Okay, I have to walk the extra mile for it or, okay, this is the toughest thing that I'm doing in my life. Like being an entrepreneur or being in Martial arts, which was it?
Niraj Puran Rao:- Now, personally, Raj, I feel that here, here, the most difficult thing, I- okay, before that, let me tell you, what is my perspective. What's the philosophy, my life philosophy.
I'm greatly influenced by Da Vinci, the Renaissance guy, the original renaissance man. And I feel, you know, I read his autobiography. And after reading that, I, you know, I understood that you can be a lot of things in life, and you can be good at a lot of things in life.
This idea of you being a specialist, and just doing one thing your entire life. I am not a big fan of it. I mean, I very proudly say that I'm a jack of all trades. And I'm a master of the few trades, not all of them. But I'm a jack of all trades, I can do anything.
 Because again, it comes down to the attitude. It really comes down to the attitude. I feel that sportsmen's attitude is a master key for most things in life. Most things. Because it when it really comes down to it, anything and everything can be broken down into very small, small pieces. Let's say I want to start a company. In one go, it seems like a lot of stuff. But if you have to break down, okay, what is the first step what I have to do? So, the trick is to make that process into very, very small actionable steps, extremely simple to understand. So, I feel that for me, personally, the hardest thing has been to not being affected by your peers' opinions. Like initially, that was something that I really was struggling with. Because okay, so last year, I actually rapped, I rapped a song like a rap song, I wrote it and I actually performed it. And you know, when that came out, I put it on YouTube as well. So when it came out, most of my friends were like, what the f*** Niraj? I mean, why would you do that?
Even people who are so close to me and have been so supportive all along were like Niraj, this is a little too much. You're not- you're not a rapper, you're not supposed to do this. But, you know, something in me wanted to do that. And I did that.
So I think, initially, for me, the biggest, biggest challenge was- how should I express myself without the fear of being judged? Now I understand that people are going to judge you anyways, man. So you know what, if you want to do a rap song, you fu*** go and do a rap song Raj. There's nobody in the world that can tell you anything. And even if they do, f*** them, that everyone is entitled to their own opinion. So that is something that, you know, initially I was facing, like the judgmental or the criticism from others was something- the anticipated criticism, not even like the criticism, the anticipation that oh, these people might tell this or that, like my mother, or my father, my friends. Now I'm like, as much as I respect all of my people, if this is something I want to do, I'm going to do it nonetheless, even if I have to do it alone, I'll do it.
ES:- I mean, this is kind of, this kind of approach, really, the entire generation I feel needs because most of people have this fear of being judged, and they really back off. So really, thank you for sharing this on live television, on live, because people like me, people like a lot of youngsters, they really are afraid of being judged. And this is the kind of approach that we all need.
So lastly, you want to say something to fans, all the viewers that are watching you, supporting you, during the tough times of COVID? Anything you want to say about like about your life, inspiring them, like you really did inspire me, honestly, because I always had this fear of being judged. And right now, if I really want to write a rap song, I won't- I will just write it down. And I will go ahead. So anything you want to say to the viewers?
Niraj Puran Rao:- You know all our parting lines without being preachy. Okay. I have been hustling all my life, honestly, and Apprentice was something which happened to me. But you know what, when that opportunity came, I was ready for it. And I was ready for it because of the N numbers of things that I have done before. And I have failed that.
ADVERTISEMENT
Article continues below this ad
And I feel that if anything if if you take away anything from my story, it should be that you're going to fail at most of the things in your life. I mean, I have failed that most of the things in my life. But that being said, every now and then you will get the opportunity. But at that time, the question is, are you ready for it? Have you prepared for it? So keep hustling, keep keep figuring things out man.
Opportunity will come. It's not a it's not a question of will I get the opportunity or not? Everyone will get the opportunity. I'm a staunch, staunch believer of that if you keep working opportunity is just around the corner. The question is, are you going to be ready when that opportunity comes? So definitely, man, this is something that I'm a very strong believer of an act. Tell this to everyone that just keep working, keep working. Everything else is gonna take care of itself. There is no substitute to good old work. That's it.
ES:- Thank you so much for sharing so many things about your life, actually inspiring the people who are really watching the show. We have all your support and love for you. The entire India is really like your efforts right now and we hope you, you win the show and bring the MMA content down to India. Till then stay safe, stay well and thank you so much. Thank you so much for joining me.
ADVERTISEMENT
Article continues below this ad