"I Warn Her Not to Underestimate Me"- Ritu Phogat Responds to Meng Bo's First-Round KO Prediction
Published 09/01/2021, 3:31 PM EDT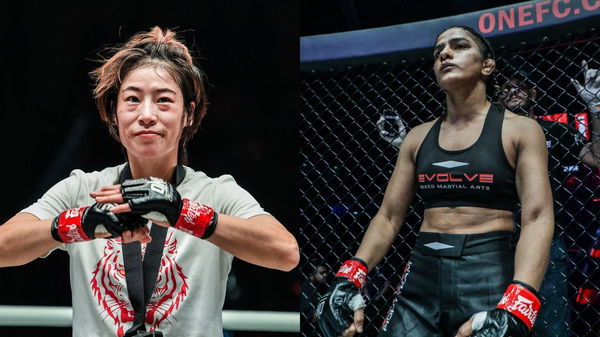 ---
---
'Indian Tigress' Ritu Phogat isn't intimidated by the fact that she will go against a veteran in Meng Bo at the Atom weight Grand Prix quarterfinals of ONE: Empower in a few days. Still fresh from a win against Heqin Lin, Phogat has resurrected herself from the maiden career loss against Bi Nguyen that many felt was controversial.
ADVERTISEMENT
Article continues below this ad
However, the surging Indian star has a tough challenge ahead that can rightly see her go down. Meng Bo is a top-tier combatant and has more experience and accolades under her belt, compared to Ritu Phogat.
That said, the Chinese sensation has claimed to have an easy win on September 3. Bo has warned Phogat about knocking her out on several interviews. But 'Indian Tigress' has a response to that, which reflects her having zero fear of Meng Bo's impeccable status.
ADVERTISEMENT
Article continues below this ad
In a chat with Essentially Sports from the official pre-fight press conference, Ritu Phogat said, "I totally respect Meng Bo, because she is an experienced fighter. However, I warn her not to underestimate me. I am way more dangerous than what you have seen in the last time."
"I am an 'Indian Tigress' and you will see a completely different side of the 'Indian Tigress' in the upcoming match. So just a little piece of a disclaimer for Meng Bo. Do not consider me anything less than you."
Replying to that, Meng Bo said she wonders if Phogat can surpass the first round against her. Meanwhile, several features can be beneficial for the Indian superstar. Ritu Phogat is undoubtedly a legitimate contender in the series and shouldn't be overlooked.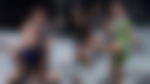 Ritu Phogat vs Meng Bo- The Atom weight blockbuster
5-1 as a professional, Ritu Phogat is still undefeated in the books of many people. Her loss to 'Killer-Bee' was a split decision that could have gone the other way, especially with several dominant moments in her favor from the bout.
She has improved her striking at EVOLVE MMA, while already being an A-listed wrestler. Furthermore, she has been one of the most active fighters on the roster. So, she will have her legitimate chances of upsetting Meng Bo. But that will be a demanding task.
ADVERTISEMENT
Article continues below this ad
Bo, 16-5, has been undefeated for years. She appears to be relishing in her prime now. So, the Chinese elite has all the reasons to see herself as the superior fighter. But Phogat's mindset and abilities can offer a tough challenge, citing a 50-50 fight for both the women. It all goes down to the cage when they collide to advance for the semifinals.
ADVERTISEMENT
Article continues below this ad
Who do you think will have the last laugh? Meng Bo or Ritu Phogat?
Watch This Story: Top 5 Best Selling PPV Fights of Floyd Mayweather's Boxing Career